Deadline: 15 June 2020
The Bureau of Oceans and International Environmental and Scientific Affairs' (OES) Office of Conservation and Water (ECW) at the Department of State, has announced the Notice of Funding Opportunity ("NOFO") for Combating Wildlife Trafficking in Latin America and the Caribbean through Facilitating Regional Information Exchange and Cooperation.
Program Goals
To build capacity of assistance-eligible developing countries to conserve critical biodiversity in Latin America and the Caribbean (LAC) that is threatened by wildlife trafficking at the national, regional, and international levels, by generating actionable data on wildlife crime and facilitating information sharing among relevant authorities.
The project aims to advance the U.S. government's work to combat wildlife trafficking by generating actionable data on wildlife trafficking in LAC, which will allow wildlife and conservation authorities in key countries, as well as international partners, enforcement, customs officials, and policy makers, to identify and combat wildlife crime that threatens the region's unique biodiversity.
This program will further leverage and expand current OES work to strengthen regional Wildlife Enforcement Networks (WENs) by promoting mechanisms for effective information sharing and coordination, thus supporting WENs through building capacity, communication, and interoperability to more effectively address wildlife trafficking challenges. For this funding opportunity, OES intends to focus on the LAC region. The program will include technical assistance to:

Assess the state of wildlife trafficking, including species most threatened by wildlife crime;
Facilitate information sharing through e.g. the development of best practices and guidelines, deployment of information exchange technologies, relationship building among relevant authorities, or other mechanisms; and
Deliver recommendations for policy and materials to aid technical capacity development efforts to further address wildlife trafficking and resulting biodiversity loss in LAC.
This program will complement ongoing programs funded by the U.S. Department of State to combat wildlife trafficking in LAC and across the globe.
Expected Results
Expected Results include:
Strengthened mechanism(s) to aid in data collection, information and technical exchange to address wildlife trafficking in LAC
A report of wildlife trafficking trends in LAC, to include biodiversity that is most threatened by wildlife trafficking, associated drivers of trafficking for key wildlife and wildlife parts or products, and possible future trends for wildlife trafficking in the region
Recommendations, based on the above data and exchanges, to improve existing and inform future interventions to assist developing countries to disrupt wildlife trafficking at a national and regional level
Strengthened mechanism(s) to aid U.S. government capacity building efforts to address wildlife trafficking in LAC.
Activities
Activity I:  Assessing the State of Wildlife Trafficking in LAC

Modality: Data collection and analysis, including through literature review of existing reports related to individual species, trade routes, countries, criminal networks, and other sources as applicable. Develop initial research, including field work, as appropriate.
Estimated Timeline: 12-14 months.

Activity 2:  Facilitating Information Exchange on Wildlife Trafficking in LAC

Modality: Mechanisms to include development of information sharing platforms, as well as workshops or trainings to build capacity for effective data management and information exchange;
Estimated Timeline: 10-12 months.
Funding Information
OES intends to issue up to $395,000 U.S. Dollars (USD) in total funding.
Duration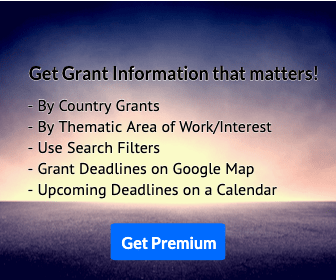 The period of performance will be for 24 months.
Eligibility Criteria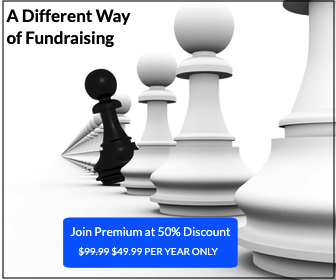 Eligibility is limited to U.S. non-profit/nongovernmental organizations subject to section 501(c)(3) of the U. S. tax code, foreign not-for-profit/nongovernmental organizations, and U.S. or overseas private/state institutions of higher education.
Eligibility for funding under this award is limited to proposals focused on the LAC region. Desk-based information gathering and analysis should focus on the region as a whole. However, countries ineligible for foreign assistance benefits include El Salvador, Guatemala, Honduras, Nicaragua, and Venezuela.
For more information, visit https://www.grants.gov/web/grants/view-opportunity.html?oppId=326486