Deadline: 23-Feb-23
The Prince Claus Fund is excited to issue the open call for the Prince Claus Seed Awards 2023.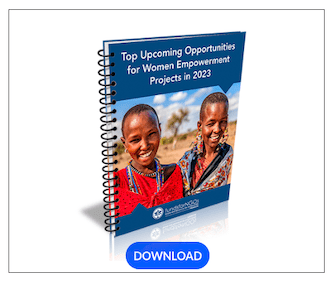 Young talents have a passion for contributing to a better world through culture and art and they deserve a chance to experiment, find their path, and gain momentum in their work. The Prince Claus Seed Awards are intended to support their journey.
Benefits
Each year, they grant Seed Awards to 100 emerging artists working in contexts where cultural expression is under pressure to support their personal and artistic development, amplify their talent, and ultimately spark a new wave of changemakers.
Each Seed Award recipient will receive an award of €5000 to invest into the development of their artistic and cultural practice on their own terms – be it through experimentation, fostering new perspectives and connections, or pursuing a dream project.
Eligibility Criteria
They welcome to apply artists and cultural practitioners who live and work in their eligible countries in Africa, Asia, Latin America, the Caribbean and Eastern Europe.
They encourage applications from creatives who:

Empower free expression and create safe spaces that cultivate the creativity and confidence to challenge norms;
Generate exchange, cooperation, and knowledge-sharing related to current global crises;
Generate participation and alternative narratives for minority and marginalised identities and groups, particularly those censored for political, religious, identity, cultural or economic issues.

For the Seed Awards they seek early-career artists and cultural practitioners who are talented, dedicated, and determined to improve their societies through their socially and politically engaged work. They welcome application from eligible applicants who:

Are in the early and exploratory stages of their career, within the initial 1 to 5 years of their professional career (study years not included);
Have found their own voice with an innovative and interesting artistic practice that addresses pressing social/political issues important within their local context;
Have received little to no institutional recognition/support for their artistic/cultural practices.

You are eligible for a Prince Claus Seed Award if you meet the following criteria:

It is your first time receiving a Prince Claus Seed Awards. Seed Awards are awarded on a one-time only basis; successful awardees from previous years are not eligible for another Prince Claus Seed Award;
Your practice relates strongly to art and culture and is dedicated to addressing contextually relevant societal topics or issues. They do not accept applications from individuals whose work:

revolves around academic research;
is purely developmental (and not cultural);
is not societally engaged.
For more information, visit Prince Claus Fund.