Deadline: 11 May 2020
The United States Agency for International Development's (USAID) Workforce Development and Greater Market Access (WHAM) project invites all interested and qualified organizations to submit their project proposals to support fast-growing, export-oriented and export-ready SMEs in the metal or textiles/footwear sector, focused on expanding production capacity, reaching new markets and creating jobs.
The published call for proposals is focused on new and innovative products.
WHAM is a USAID-funded activity designed to stimulate job creation by advancing Bosnia and Herzegovina's (BiH) trade integration with and expansion into European Union (EU) and regional markets. This is being accomplished via a grant program open to eligible individual small and medium enterprises (SMEs), groups of SMEs with predefined internal structure, organizations working jointly with and representing groups of SMEs (chambers of economy/commerce, regional development agencies, etc.), or a number of organizations working together. Activity efforts will focus on SMEs, or linked to, in two main sectors: metal processing and textile/footwear.
The WHAM Activity focuses on the needs of SMEs and addresses them by providing support interventions that improve BiH enterprises while striving to build sustainable capacity and tools within BiH enterprises. With this RFA, the WHAM Activity will support local SMEs, groups of companies with the same or similar needs, companies that are integrators in their segment, and/or organizations that work jointly with and represent companies to form partnerships.
Specific Intervention Areas
Very few companies sell their own products. Product development is a component of manufacturing that is very rudimental in BIH SMEs. Revenue percentages from their own products are typically very low and, in most cases, nonexistent.
USAID WHAM is supporting research, design, development, prototyping, zero series, and other technical, managerial, and sales efforts to launch new products on the market or improve/redesign existing ones. The goal of this call is to support companies in achieving a higher percentage of revenue from their own products. The secondary goal is to support companies in exporting their new products to foreign markets. The final goal is to provide products that can be sold in the local market and have the potential for export.
Funding Information
Total Potential Funding: USD 100,000
Maximum Award Amount: USD 30,000
Expected Number of Grants: 5
Types of Support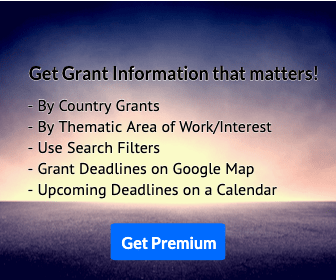 The Activity can provide a wide range of support to potential grantees, examples of which are detailed below. Grantees are not limited to only one area of support and can request a package of assistance if it makes business sense and meets the eligibility criteria described below:
Develop new technologies, tools, designs, processes, and materials that will lead to new or innovative product development.
Cost for the development of new products or prototypes of the product that among other things can include engineering time.
Cost for zero series manufacturing and/or production modification or reengineering of processes.
Cost of marketing new products via various channels including web pages and sales/promotion agents.
Please note that WHAM grants cannot be used to pay VAT (value added tax). This cost must be covered from other sources.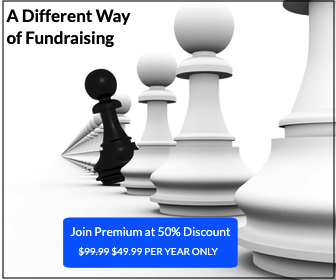 Eligibility Criteria
The focus of this RFA is to target SMEs that are high-growth, exporting or export-ready enterprises, and/or individual enterprises operating in the metal and textile / footwear sector (beneficiaries) aiming to expand capacity, reach more markets, and generate greater employment. Generally, high-growth enterprises have at least 10 employees and an average annualized growth in employees greater than 20 percent per annum over three-year periods.
SMEs with fewer than 10 employees with demonstrated growth and potential may be eligible to apply. All organizations must be legally registered under the laws of BiH.
Grantees may include the following types of organizations:

Individual SMEs (integrators) from targeted sectors;
Groups of companies with a preset internal agreement and mutual strategy;
Research and development organizations for product development;

Additionally, applicants are required to contribute cost share and are encouraged to contribute a higher proportion of the overall costs.
Applicants may only submit one application per the open RFA. All applications must be in line with environmental laws and regulations on environmental protection in Bosnia and Herzegovina.
Ineligibility
The WHAM Activity will not provide grants to applications that create market distortion, nor can the grants awarded be utilized for the following:
Ceremonies, parties, celebrations, or "representation" expenses;
Purchases of restricted goods, such as: restricted agricultural commodities, motor vehicles including motorcycles, pharmaceuticals, medical equipment, contraceptive products, used equipment (without the previous approval of USAID), or prohibited goods under USAID regulations, including, but not limited to, the following: abortion equipment and services, luxury goods, etc.;
Alcoholic beverages;
Purchase of goods or services is allowed under the U.S. Government authorized geographic code for procurement of goods and services under this award is 937; (United States, the cooperating / recipient country, and developing countries other than advanced developing countries, and excluding prohibiting sources);
Prior obligations of and/or, debts, fines, and penalties imposed on the Grantee; and,
Creation of endowments.
The WHAM Activity would not consider applications from or in partnership with:
WHAM employees, contractors, and their family members as well as employees or family members of participating sponsors;
Selection Committee (REC) participants, providers of technical assistance (TA), and consulting services funded by the Activity; and/or,
Entities listed in Parties Excluded from Federal Procurement or Non-Procurement Programs.
Selection Criteria
Potential benefit from new product
New product innovativeness
Estimated number of people trained/ employed through this effort in the next year
Estimated increase in sales and revenue
Organizational capacity
Cost-share /Leverage ratio
For more information, visit https://www.whambih.org/