Here are some recently opened funding opportunities for Environment & Conservation by various foundations in order to support NGOs, institutions and individuals working for the development of our Environment & Conservation.
Please visit the list by clicking "Next".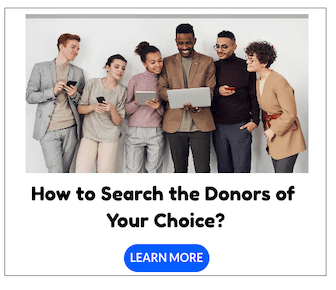 CFH's 2017 Grants Round 1: Promoting Conservation, Food and Health in Developing Countries
Deadline: 1 January 2017
The Conservation, Food and Health Foundation is currently inviting applications for its round one of 2017 Grants with an aim to promote the conservation of natural resources, improve the production and distribution of food, and improve health in the developing world. The foundation helps build capacity within developing countries in its three areas of interest with grants that support research or projects that solve specific problems.
The foundation supports projects that demonstrate strong local leadership, promote professional development in the conservation, agricultural, and health sciences; develop the capacity of local organizations; and address a particular problem in the field. It prefers to support projects addressing under-funded issues and geographic areas.
Fields of Interest
Funding Information
The average grant is approximately $20,000. Grants exceeding $25,000 are rarely awarded.
Eligibility Criteria
The foundation supports most types of non-governmental organizations that can provide evidence of their nongovernmental status or charitable purpose.
In general, the foundation will support:

Non-governmental organizations (NGO)
Nonprofit organizations
Civil society organizations
Community-based organizations
Colleges, universities and academic institutions

The foundation does not support businesses, government agencies, humanitarian relief organizations, other foundations or churches.
How to Apply
Applicants must apply online via given website.
Eligible Countries
Afghanistan, Albania, Algeria, Angola, Antigua and Barbuda, Argentina, Armenia, Azerbaijan, Bahamas, Bahrain, Bangladesh, Barbados, Belarus, Belize, Benin, Bhutan, Bolivia, Bosnia and Herzegovina, Botswana, Brazil, Brunei, Bulgaria, Burkina Faso, Burundi, Cambodia, Cameroon, Cape Verde, Central African Republic, Chad, Chile, China, Colombia, Comoros, Democratic Republic of the Congo, Republic of the Congo, Costa Rica, Côte d'Ivoire, Croatia, Djibouti, Dominica, Dominican Republic, Ecuador, Egypt, El Salvador, Equatorial, Guinea, Eritrea, Ethiopia, Fiji, Gabon, Gambia, Georgia, Ghana, Grenada, Guatemala, Guinea, Guinea-Bissau, Guyana, Haiti, Honduras, Hungary, India, Indonesia, Iran, Iraq, Jamaica, Jordan, Kazakhstan, Kenya, Kiribati, Kyrgyzstan, Laos, Lebanon, Lesotho, Liberia, Libya, Macedonia, Madagascar, Malawi, Malaysia, Maldives, Mali, Marshall Islands, Mauritania, Mauritius, Mexico, Federated States of Micronesia, Moldova, Mongolia, Montenegro, Morocco, Mozambique, Myanmar, Namibia, Nepal, Nicaragua, Niger, Nigeria, Oman, Pakistan, Palau, Panama, Papua New Guinea, Paraguay, Peru, Philippines, Poland, Qatar, Romania, Russia, Rwanda, Saint Kitts and Nevis, Saint Lucia, Saint Vincent and the Grenadines, Samoa, São Tomé and Príncipe, Saudi Arabia, Senegal, Serbia, Seychelles, Sierra Leone, Solomon Islands, Somalia, South Africa, South Sudan, Sri Lanka, Sudan, Suriname, Swaziland, Syria, Tajikistan, Tanzania, Thailand, Timor-Leste, Togo, Tonga, Trinidad and Tobago, Tunisia, Turkey, Turkmenistan, Tuvalu, Uganda, Ukraine, United Arab Emirates, Uruguay, Uzbekistan, Vanuatu, Venezuela, Vietnam, Yemen, Zambia, Zimbabwe.
For more information, please visit CFH Grants 2017.