Applications can be submitted anytime
The African Women's Development Fund (AWDF) finances local, national, sub-regional and regional organizations in Africa working towards women's empowerment. The AWDF aims to help build a culture of learning and partnerships within the African women's movement. The AWDF will prioritiseprograms which develop and promote women's leadership and advocacy across all below mentioned themes.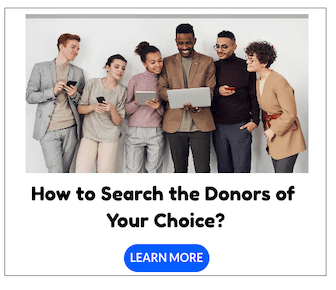 Types of Grants
Main Grants
The Small Grants Program: The AWDF Small Grants Program (SGP), currently operates in some selected countries in Africa, namely Ghana, Uganda, Sierra Leone, Liberia and Kenya. The objective of this programme is to support small women's groups, which are most likely not to have access to any financial support. The grants range from $1,000 – $5,000.
The Solidarity Fund: This fund will support African women to attend conferences, seminars and workshops, thereby providing valuable opportunity for networking, information sharing as well as advancing the women's movement. grants ranging from $1000 – $2500.
The Legacy Fund: This fund has been established in order to create an additional source of funding for current or potential AWDF grantees, to enable them immortalise the contributions of outstanding African women to the development of their communities.for grants up to U$20,000.
Focus Areas
Grant Size
Grant request can be made in between $5000 – $50,000. Grants over $20,000 is made to only the organizations that operate on a regional basis.
Eligibility Criteria
Local, national, sub-regional or regional African women's organizations are eligible to apply.
Applying organizations should have been in existence for at least three years.
Applicant Women's organizations have to be led and managed by women.
Applicant Organizations have to demonstrate how their work fits into either a local, national or regional strategy for the empowerment of African women.
Applying organizations should have basic organizational systems and structures in place.
The organization should have a clear evaluation and sustainability plan for the project.
How to Apply
AWDF will make grants in three cycles each year. Applications can be sent in at any time.
To submit your project read the guidelines and submit the concept note via website or email, fax number or postal address provided on the website.
Applications can be submitted in English, French, or Portuguese.
A hard copy of the proposal has to be sent to the postal address provided on the website.
As a FundsforNGOs Premium Member, you can download our full resource guide PDF on 'Apply Anytime: Grants that are open throughout the Year.' Not a Premium Member? Sign up and get access to hundreds of downloadable PDFs that will take you to the next level of fundraising. Donor database, sample proposals, calendar overview of latest grants, training videos, priority funding alerts, online sessions with fundraising experts and guaranteed participation in one live webinar. Sign up here!