AmplifyChange through its Opportunity Grants helps  groups try out new ideas, implement their plans or make the most of circumstances where there may be a good chance to bring about some sort of positive change.
This grant serves as an opportunity for the organisations to contribute to making or supporting change to help improve SRHR. Groups can apply for an Opportunity grant: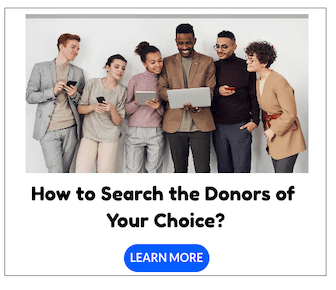 to try a new idea for SRHR advocacy
to make the most of a political or social opportunity
to experiment
to carry out needed activities
to learn and share lessons
AmplifyChange welcome applications from groups that support and lead the engagement of young people and girls to shape, implement, and monitor and ensure accountability for the new global goals.
It wants to support the energy and ideas of young people, and support their role in ensuring the success of the new global development agenda that connect to its priority theme areas.
Grants Information
Opportunity grants can be up to a maximum of 10,000 Euros.
There is no lower limit to Opportunity grant funding, so you can apply for less than 10,000
Priorities
Ending unsafe abortion
Sexual health of young people
Gender-based violence
Stigma & discrimination
Access for the marginalized and vulnerable
Eligible Countries: Afghanistan, Angola, Bangladesh, Benin, Bhutan, Bolivia, Botswana, Burkina Faso, Burundi, Cambodia, Cameroon, Cape Verde, CAR, Chad, Comoros, Congo (Brazzaville), Congo DRC, Cote d'Ivoire, Djibouti, Egypt, El Salvador, Equatorial Guinea, Eritrea, Ethiopia, Gabon, Gambia, Ghana, Guatemala, Guinea, Guinea-Bissau, Guyana, Haiti, Honduras, India, Indonesia, Kenya, Lao PDR, Lesotho, Liberia, Madagascar, Malawi, Maldives, Mali, Mauritania, Morocco, Mozambique, Myanmar, Namibia, Nepal, Nicaragua, Niger, Nigeria, Pakistan, Papua New Guinea, Paraguay, Rwanda, Sao Tome and Principe, Senegal, Seychelles, Sierra Leone, Solomon Islands, Somalia, South Africa, South Sudan, Sri Lanka, Sudan, Swaziland, Tanzania, Timor-Leste, Togo, Tuvalu, Uganda, Vanuatu, West Bank and, Gaza, Strip, Yemen (Arab Republic), Zambia, Zimbabwe
Eligibility Criteria
All civil society organizations registered and operating in all countries of Sub-Saharan Africa and South Asia AND all countries classified by the OECD DAC as Least Developed, Other Least Developed or Lower-Middle-Income Countries ODA recipients in Latin America, Pacific Asia, North Africa and West Asia where the evidence from SRHR indicators shows poor outcomes are eligible to apply.
As a FundsforNGOs Premium Member, you can download our full resource guide PDF on 'Apply Anytime: Grants that are open throughout the Year.' Not a Premium Member? Sign up and get access to hundreds of downloadable PDFs that will take you to the next level of fundraising. Donor database, sample proposals, calendar overview of latest grants, training videos, priority funding alerts, online sessions with fundraising experts and guaranteed participation in one live webinar. Sign up here!