Bookfriends International is a 501(c)3 non-profit organization that helps in educating children in Africa by providing books, supporting educational materials and services. Bookfriends is entirely run by volunteers.
Bookfriends has an ongoing need for monetary donations. Shipping in cargo load quantities is expensive. It takes generous funding to arrange shipping from Chicago all the way to the African villages, schools and libraries.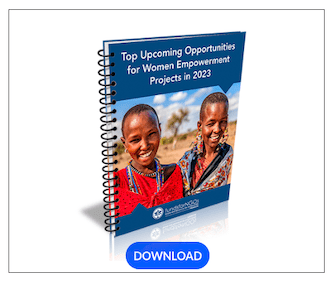 Most of the foundation's book donations come from schools and libraries in the Chicago area. It also accepts appropriate, educational book donations from private individuals, used book stores, book clubs and educators.
Bookfriends International was founded on the belief that every child deserves a chance to learn and to develop his or her individual abilities.
Areas of Need
Books in the English language on the following subjects are particularly desirable:
Scholastic
Science (General or specific)
Math
English (Usage, Grammar and Speech)
World History
World Geography
Economics/Business
Health/Career/How to
Fine Arts (Music, Art History and related topics)
Library Resource/Reference
Dictionaries
Thesauruses
Encyclopedias (2002 or later)
National Geographics (any year)
As a FundsforNGOs Premium Member, you can download our full resource guide on 'Non-Financial Support for NGOs' + get access to our donor database, sample proposals, training videos and dozens of other resource guides on fundraising, proposal writing and NGO management. Click here to sign up!