Deadline: Ongoing
The Michael & Susan Dell Foundation (MSDF) seeks to fund projects that directly serve or impact children living in urban poverty, particularly in the areas of education, childhood health and family economic stability (including microfinance.) Total Grants committed by the foundation is $1.12 B through Dec. 31, 2014.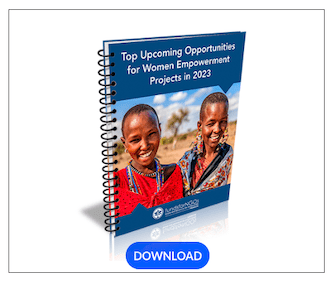 Foundation believes that through this work, it can transform the lives of children living in urban poverty today and improve the future for every generation. To help us achieve our goals,the foundation seeks global partners who work to:
Ensure children have access to quality educations
Encourage healthy behaviors, and provide access to basic health care and services
Foster stable families through microfinance
Focus Countries: United States, India & South Africa
Focus Areas
Urban Education
Childhood Health
Family Economic Stability
Funds Available
The Michael & Susan Dell Foundation has approved grants ranging from $500 to several million dollars. As a guideline, the foundation generally will not fund more than 25 percent of a project's budget or more than 10 percent of an organization's total annual operating expenses.
Past Grantees( HIV projects)
$54,371 to Mothers 2 Mothers in Cape Town, South Africa to improve the quality of counseling sessions which support HIV positive mothers to prevent infecting their children with HIV and AIDS.
$197,184 to Ubuntu Education Fund in South Africa to help operationalize the newly established Pediatric HIV Clinic (Clinic) which will provide vulnerable children and their families with the highest quality healthcare in a clean, respectful and efficient environment.
$231,970 to Mothers 2 Mothers (M2M) in South Africa for providing critical support services for the Prevention of Mother to Child Transmission (PMTCT) of HIV.
$987,876 to GyanShalaOrganisation for providing Quality Education to 48,000 underprivileged, out-of-school Slum Children in Gujarat and Uttar Pradesh (Lucknow and Kanpur) in India.
Eligibility Criteria
US organisations, International/Non-US Organisations and New Organisations working in US, India & South Africa can apply for these grants.
The foundation does not provide grants to support:
How to Apply
All grant requests should be submitted via the online form available on the website.
After you submit your grant request online, you will receive an email confirming that the Michael & Susan Dell Foundation has received your request.
To complete the application, you will need:

the amount you are requesting
your project budget
the number of children your project will reach
a problem statement (500 character limit)
a project description (1500 character limit)
a brief description of how the requested funding will be used (500 character limit)
a brief description of proposed success metrics (500 character limit)
As a FundsforNGOs Premium Member, you can download our full resource guide PDF on 'Apply Anytime: Grants that are open throughout the Year.' Not a Premium Member? Sign up and get access to hundreds of downloadable PDFs that will take you to the next level of fundraising. Donor database, sample proposals, calendar overview of latest grants, training videos, priority funding alerts, online sessions with fundraising experts and guaranteed participation in one live webinar. Sign up here!