Deadline: 31 August 2016
PATHWAYS Leadership for Progress is seeking applications from highly qualified undergraduate students with financial need for its international leadership training program (currently only available in Kenya).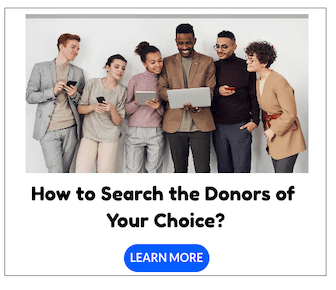 PATHWAYS believe that people in developing countries know best what problems they have and know best how to approach solving them. With PATHWAYS, one can choose promising secondary school graduates in developing countries who have written an insightful and practical project idea about how to make life better in their own country.
PATHWAYS then offers the opportunity for students to apply for modest annual awards to help them move their projects forward and assists them with university fees.
Goals
Develop the student's leadership ability through supporting their efforts to improve their community, Facilitate the education and encourage career development of individuals who are highly qualified academically, motivated, and dedicated to improving their country,
Provide mentoring to establish the future leader in his/her career and to assure the successful implementation of the community project and
Foster lifelong civic-minded collaborations among youth from different ethnicities.
Training Components
Offers a leadership training opportunity to disadvantaged youth in developing countries (AIDS orphans, women, others);
Provides mentoring to shepherd motivated students who want to improve their countries;
Builds tomorrow's leaders in their own communities; and
Offers an ongoing support network.
Requirements
Copy of Admission letter from the University
KCSE overall grade average of B or higher.
Demonstrated financial need.
Strong interpersonal, communication and educational skills.
Be willing to identify a public primary school and offer mentorship to the pupils
Be willing to identify a local/community women's/youth self-help group and through PATHWAYS guidance assist them in starting and running a table banking enterprise and be willing to train them on how to start and succeed in running one or more income generating activities.
Three letters of recommendation from three different people in leadership positions who are familiar with your abilities and character (e.g. secondary school teachers/educational professionals, local administrators, religious leaders) (attach).
Copies of KCPE/KCSE official results certificate (attach).
Recent photo of student (will not be returned).
How to Apply
Interested applicants can download the application form via given website.
Eligible Countries
Afghanistan, Albania, Algeria, Angola, Antigua and Barbuda, Argentina, Armenia, Azerbaijan, Bahamas, Bahrain, Bangladesh, Barbados, Belarus, Belize, Benin, Bhutan, Bolivia, Bosnia and Herzegovina, Botswana, Brazil, Brunei, Bulgaria, Burkina Faso, Burundi, Cambodia, Cameroon, Cape Verde, Central African Republic, Chad, Chile, China, Colombia, Comoros, Democratic Republic of the Congo, Republic of the Congo, Costa Rica, Côte d'Ivoire, Croatia, Djibouti, Dominica, Dominican Republic, Ecuador, Egypt, El Salvador, Equatorial, Guinea, Eritrea, Ethiopia, Fiji, Gabon, Gambia, Georgia, Ghana, Grenada, Guatemala, Guinea, Guinea-Bissau, Guyana, Haiti, Honduras, Hungary, India, Indonesia, Iran, Iraq, Jamaica, Jordan, Kazakhstan, Kenya, Kiribati, Kyrgyzstan, Laos, Lebanon, Lesotho, Liberia, Libya, Macedonia, Madagascar, Malawi, Malaysia, Maldives, Mali, Marshall Islands, Mauritania, Mauritius, Mexico, Federated States of Micronesia, Moldova, Mongolia, Montenegro, Morocco, Mozambique, Myanmar, Namibia, Nepal, Nicaragua, Niger, Nigeria, Oman, Pakistan, Palau, Panama, Papua New Guinea, Paraguay, Peru, Philippines, Poland, Qatar, Romania, Russia, Rwanda, Saint Kitts and Nevis, Saint Lucia, Saint Vincent and the Grenadines, Samoa, São Tomé and Príncipe, Saudi Arabia, Senegal, Serbia, Seychelles, Sierra Leone, Solomon Islands, Somalia, South Africa, South Sudan, Sri Lanka, Sudan, Suriname, Swaziland, Syria, Tajikistan, Tanzania, Thailand, Timor-Leste, Togo, Tonga, Trinidad and Tobago, Tunisia, Turkey, Turkmenistan, Tuvalu, Uganda, Ukraine, United Arab Emirates, Uruguay, Uzbekistan, Vanuatu, Venezuela, Vietnam, Yemen, Zambia, Zimbabwe.
For more information, please visit PATHWAYS Leadership for Progress.
FundsforNGOs Premium Membership at 50% Discount. International Youth Day Offer! Click here to Sign up Now!