Deadline: 1 May 2016
Sida's International Training Programmes are open for application on Intellectual Property for Least Developed Countries from August 28th – September 16th in Stockholm, Sweden.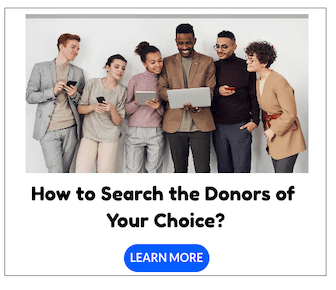 The Program aims to increase the capacity of the participant and her/his organisation to develop Intellectual Property systems adapted to national policies, to enhances the conditions and possibilities for commercialization of national/local products through Intellectual Property and to raise the understanding and use of Intellectual Property in order to promote economic growth.
Programme objectives
To increase the familiarity with the three pillars on which an effective Intellectual Property system rests, namely legislation, enforcement and management , both from a national and an international perspective is the basic aim of the Programme, using Sweden as an illustrative example.
To inform about and discuss a number of special issues of actual importance, such as the economic impact of Intellectual Property law and of the Intellectual Property industries in the national economies and also the impact of piracy of protected works and ways and means to combat this phenomenon.
To discuss and provide illustration of various aspects of international negotiations in the field of intellectual property.
To assess the intellectual property situation in respective country and identify areas of improvement based on know- ledge and experiences from the course, as well as discussions among participants, e.g. through the implementation of the country project.
To create networks among the participants to share expe- rience and knowledge. Participants will also be encouraged
To form national networks of stakeholders.
Themes
The training in Stockholm will be focused on a number of special themes, mainly the following.
General aspects of Intellectual Property in the world today.
A presentation of the United Nations System of Specialised Agencies and of the World Intellectual Property Organization (WIPO) and its functions.
A presentation of the international trading system, mainly the World Trade Organization (WTO) and its activities, especially as regards the Agreement on Trade-Related Aspects of Intellectual Property Law (The TRIPS Agreement).
The legal, enforcement and management aspects of Intellectual Property System.
The Intellectual Property system in Sweden as an illustrative example, with visits to various organisations in this field
A number of special issues, such as the effects of piracy, technology transfer, public health, genetic resources and other public policy issues in relation to Intellectual Property Systems and their implementation in different countries.
Teaching of Intellectual Property law.
Eligibility Criteria
Participants from the countries mentioned below are invited to apply.
Minimum qualifications for all training programmes are a university degree and relevant working experience. Further, each participant shall:

Be qualified to participate in reform processes in the home organisation.
Have a position with mandate to run processes of change.
Be nominated by an appropriate authority or organisation in accordance with national regulations.
For programmes in English: possess a high level of proficiency; both written and spoken.
Submit statement of good health.
How to Apply
Application should be written on the special form attached and include a recent photograph and required information and documents.
When necessary, the application should be approved by the official nominating authority in your country.
Application in original with required signatures and attachments should be submitted via post.
Eligible Countries
Bangladesh, Bhutan, Cambodia, Ethiopia, Laos, Malawi, Mozambique, Myanmar, Nepal, Rwanda, Sudan, Tanzania, Uganda and Zambia.
For more information, please visit Intellectual Property for Least Developed Countries.