Applications are open year round
USADF supports African-led development that grows community enterprises by providing seed capital and technical support. This empowers those who are least served by  existing markets or assistance programs to  become a part of Africa's growth story. USADF works with Small holder Farmers, Youth, Women and Girls & Recovering Communities mainly in conflict affected countries in Africa.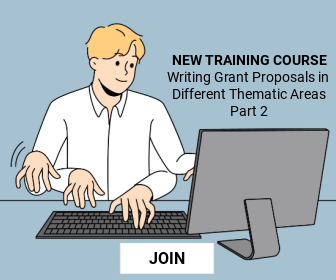 Eligible Countries in Africa
Benin, Burkina Faso, Botswana, Burundi, Cape Verde, Guinea, Kenya, Liberia, Malawi, Mali, Mauritania, Niger, Nigeria, Rwanda, Senegal, Tanzania, Uganda, Zambia, Zimbabwe
Priority Areas
USADF provides funding for the following types of groups:
Agricultural Cooperatives and Small Scale Producer Groups : An organization formed by a group of small-scale farmers, artisans, or producers to achieve some or all of the advantages of large-scale marketing and production.
Community Based Organisations (CBOs): An organization made up of a group of people who come together to accomplish a common goal or a set of goals tailored to meet the development needs of their community.
African Intermediary Organisation (AIOs): An organization that works directly with very low-income people and underserved groups.
Grant Size
The majority of USADF's funding agreements range between $50,000 and $250,000.
Eligibility Criteria
USADF has two major priorities when considering a request for funding a project:
Organization Requirements
The organization must be 100 percent African-owned and managed.
The organization must be a legally recognized African entity (or in the process of becoming legally registered. Registration must be completed before any funding may be provided)
The organization must demonstrate that it has successfully worked together and has the potential to productively utilize development funds.
The ownership and management must be in agreement on the problem to be addressed and have a commitment to benefit their community.
The organization must have basic functional management and controls to use and account for USADF funds.
Benefit Requirements
The proposed project should represent both the applicant's and targeted beneficiaries identified needs.
The outcome of the project must provide real (measurable) benefits to the community. Benefits include job creation, increased incomes levels, improved market access, and quality of life improvements.
As a FundsforNGOs Premium Member, you can download our full resource guide PDF on 'Apply Anytime: Grants that are open throughout the Year.' Not a Premium Member? Sign up and get access to hundreds of downloadable PDFs that will take you to the next level of fundraising. Donor database, sample proposals, calendar overview of latest grants, training videos, priority funding alerts, online sessions with fundraising experts and guaranteed participation in one live webinar. Sign up here!