Deadline: 13-Dec-22
The British Academy Summer Showcase 2023 is now open for applications.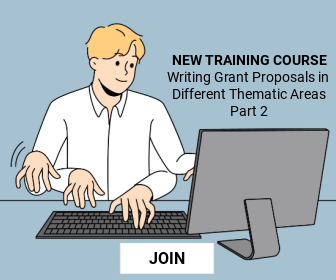 Why should you apply?
Share your research with a diverse range of audiences, including younger audiences and lifelong learners. An invited audience include policymakers, funders, senior staff working for cultural organisations, politicians, senior government figures and press.
Inspire the next generation. In 2022, over 340 school children attended, and 44.6% of public visitors were under 35. The Showcase is therefore ideal for reaching a younger audience.
Raise your profile. The Showcase will be promoted widely through digital channels and in the media, reaching thousands of people.
Get public opinions. Find out what people think about your research and gain valuable feedback to inform future projects. They also share with you the results of the public evaluation, making it easy to see your impact.
Get lasting benefits. Build on your experience to develop your own public engagement activity in the future; participation is a great opportunity for impact case studies, job applications and funding applications.
Their help at every stage. Using their experience, they support and advise you from start to finish, from planning and bringing your activity to life, to logistics and AV support.
What are they looking for?
They are looking for a range of events, activities and workshops from across the SHAPE disciplines (Social Sciences, Humanities and the Arts for People and the Economy / Environment), featuring researchers who can communicate their specialist knowledge in ways that will be appealing and engaging.
For example:

A topic for an engaging panel discussion or debate (plus suggestions of speakers)
A 10-minute 'pop-up' talk in various parts of the programme
An interactive workshop with adults or a group of school students
A performance (i.e. a musical presentation, theatrical performance, a performance narrated by a researcher)
An interactive presentation
A walking tour or mobile event which explores Carlton House Terrace or its surrounding area
A screening
A research activity which could take place throughout the duration of the Showcase, and an event revealing its findings
Target Audiences
In 2023 they are looking to attract the following audiences:

A Schools Day geared towards secondary school students (14+), particularly sixth form students, with a related programme of events. This was a highly popular element of the Showcase in 2022 and they are looking to build on its success by selecting a team of researchers who can engage this audience with their work.
Private View – this exclusive event will allow researchers to showcase their research to an invited audience of up to 500 guests, ranging from parliamentarians and university vicechancellors to senior staff working for cultural organisations and members of the media.
The Showcase will be open to the wider public, and will particularly appeal to lifelong learners, socially engaged members of the public, higher education students, etc.
Researcher Late – A social evening aimed at early- and mid-career researchers from universities, think tanks, and corporate settings, as well as those associated with the British Academy either through current or past funding or as a member of their networks.
Eligibility Criteria
They are looking for creative proposals from researchers funded by the British Academy (or the British International Research Institutes) who are passionate about their work and excited to share it with a range of audiences, including the general public and school students aged 14+.
For more information, visit https://www.thebritishacademy.ac.uk/events/summershowcase/the-british-academy-summer-showcase-2023-call-for-proposals/