Deadline: 30-Aug-21
The Health Policy Plus (HP+) Project is a seven-year (August 2015 – August 2022) program funded by the United States Agency for International Development (USAID) and implemented by Palladium in partnership with RTI International, Avenir Health, Futures Group Global Outreach, Plan International USA, Population Reference Bureau, The White Ribbon Alliance for Safe Motherhood and ThinkWell.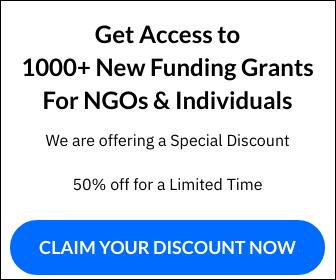 The Project aims to advance equitable and sustainable health programming in
HIV
, maternal and child health, and family planning (FP) through policy design, implementation, and financing.
Goals
This goal will be achieved by accomplishing four results:
Health policies are developed, adopted, implemented, and monitored that improve equity, access, availability, affordability, and acceptability of quality health services, supplies and information.
Sustainable, predictable, and adequate financing for programs and health policy implementation increased.
Policy environment for public stewardship, accountability, and transparency improved.
Sustainable development goals are advanced through global leadership and advocacy.
RTI International seeks to award a grant to a local organization to propose a set of activities over an implementation period of five months, that will advance one of the prioritized recommendations to improve accountability for FP in
Zambia
.
Principles
This RFA has left the scope of work's approach purposefully generic to allow for activities to be provided by the Applicant. This allows for greater flexibility in creativity of proposed approaches that are relevant to the Applicant's context. The following principles and/or elements may be considered (but not limited to):
Participatory approaches in the design, execution and/or refinement in roll-out of activities
Alignment to existing initiatives / support to other groups working in the accountability space
Capacity building of local organizations working in the accountability to drive recommendations forward, including training of local / community groups to take activities forward upon completion of the Award to ensure sustainability
Engagement through existing forums/channels for the purpose of integration
Ensuring linkages to wider accountability channels (e.g. upstream with national or regional / district structures)
Sensitization of local or community groups, or government
Duration: The duration of the activities funded under this RFA will be from signing of the grant (anticipated in September 2021) through March 20, 2022.
Eligibility Criteria
Applicants may be:
education
, research institutions, cooperative,
faith
-based organizations, private sector firms, non-governmental organizations and not-for-profit organizations, as defined by USAID's New Partnership Initiative. All applicants should:
Be formally constituted at the time of grant award
Be legally registered in Zambia (submit registration certificate or equivalent)
Be compliant to Zambian regulations (submit tax compliance certificate or equivalent)
Applicants will be required to provide a Data Universal Numbering System (DUNS) number at the time of submission. If the Applicant already has a DUNS number, it should be included on the Grant Application and Award Form. Otherwise, Applicants will be expected to obtain a DUNS number before an award is made.
For more information, visit https://www.rti.org/sites/default/files/hpplus-rfa-zambia_final.pdf