Deadline: 28-Feb-23
The Ocean Risk and Resilience Action Alliance (ORRAA) is launching its 2023 global competition which identifies and nurtures financially innovative, community-led projects that build coastal resilience and reduce ocean risk.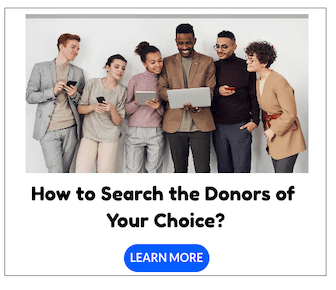 ORRAA is inviting proposals  from individual organisations or consortiums across public, private, local civil society, international NGOs and academia. Both experienced implementers as well as start-ups, hubs and accelerators from the Global North and South are encouraged to apply.
They are looking for innovative and scalable finance and insurance products that help drive investment in coastal natural capital that reduce ocean risk and make vulnerable coastal people more  resilient. The initiatives must also  include a focus on gender, equity and human rights, and protect or enhance biodiversity
ORIC aims to strengthen the solutions' potential. The ultimate aim is to help them build the resilience and adaptive capacity of the communities and regions most exposed to ocean risk. As more solutions are identified and supported, ORIC will continue to play a role as an incubator to accelerate innovative and scalable community-led enterprises. It will also create a community of learning across the solutions and help build a cohort of coastal resilience leaders around the world.
Support Provided
Selected initiatives will receive customised support to maximise their potential for impact, scalability, and investability. The Challenge's finalists will benefit from a program of tailored mentoring, communications, and leadership support to make their solution 'funding-ready'. They will also be connected to potential investors and partners from across the ORRAA network.

Mentoring and Incubation
Leadership Academy
Investment Brokering
Communications Support
Monitoring Evaluation and Learning (MEL) Support.
Funding Information
There will be next-stage funding of up to $50,000 for selected solutions that graduate from the Challenge and meet pre-agreed criteria. This will be awarded after the initial mentoring period and the Leadership Academy, to be used for implementation over the following 12 months.
Eligible countries/territories: Albania, Algeria, Angola, Argentina, Bangladesh, Belize, Benin, Brazil, Cabo Verde, Cambodia, Cameroon, Colombia, Comoros, Congo, Cook Islands, Costa Rica, Cote D'Ivoire, Djibouti, Dominica, Dominican Republic, Ecuador, Egypt, El Salvador, Equatorial Guinea, Eritrea, Fiji, Gabon, Gambia, Ghana, Grenada, Guatemala, Guinea, Guinea-Bissau, Guyana, Haiti, Honduras, India, Indonesia, Jamaica, Jordan, Kenya, Kiribati, Liberia, Madagascar, Malaysia, Maldives, Marshall Islands, Mauritania, Mauritius, Mexico, Micronesia, Montenegro, Montserrat, Morocco, Mozambique, Namibia, Nauru, Nigeria, Niue, Pakistan, Palau, Panama, Papua New Guinea, Peru, Philippines, Saint Lucia, Saint Helena, Saint Vincent and the Grenadines, Samoa, Sao Tome and Principe, Senegal, Sierra Leone, Solomon Islands, South Africa, Sri Lanka, Suriname, Tanzania, Thailand, Timor-Leste, Togo, Tokelau, Tonga, Tunisia, Tuvalu, Vanuatu, Viet Nam, Wallis and Futuna.
Eligibility Criteria
Proposals must meet the following criteria to be considered for ORIC23. These criteria ensure that projects supported by ORRAA help to advance its mission to catalyse the investment of at least US$500 million into coastal and marine natural capital through the development and deployment of financial products that build the resilience of 250 million climate vulnerable coastal people, by 2030.
The Challenge is looking for community-led novel and scalable finance and insurance solutions that build coastal resilience and reduce ocean risk for the people who depend on it. Solutions (which can be projects, initiatives, business models, companies or specific products) must align with ORRAA's Financial Innovation priority pathway.
The proposal must meet the following criteria:

Be an innovative finance or insurance solution, or business model, that builds resilience to ocean risk in the most vulnerable coastal communities and places.
Gender, equity, human rights, and biodiversity considerations are included.
The team has proven conservation or business experience.
The solution is located or deployed in a country or territory listed in section 4.2.
The solution offers a potentially profitable revenue model.
The solution does no harm (i.e., has no negative impacts on communities or ecosystems it is designed to build resilience in).

In addition, proposals must:

Promote the development of ocean and coastal Nature-based Solutions (NbS) or mitigate risk multipliers, for example, overfishing and pollution.
Align with and include the priorities and interests of local communities in the Global South.
Deliver enhanced economic, social, and cultural resilience for climate vulnerable coastal communities.
Be biodiversity positive, lead to either net zero or climate positive outcomes, and "do no harm" (do not result in negative impacts on communities or the ecosystems they are designed in which to build resilience).
For more information, visit ORRAA.