Deadline: 30-Sep-2020
The Global Partnership for Education (GPE) and IDRC are currently inviting proposals for regional grants from individual organizations or consortia of multiple organizations for national, sub-national, or regional level projects to generate and mobilize knowledge so national education systems in developing country contexts can address shared policy challenges related to improving access, quality, and the performance of their systems.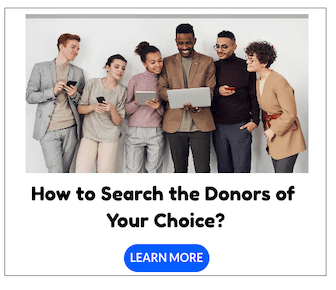 This call is part of the Global Partnership for Education Knowledge and Innovation Exchange (KIX), which is a joint endeavor between GPE and IDRC. The goal of KIX is to strengthen national education systems and accelerate educational progress in the Global South by filling knowledge gaps, increasing access to evidence, and strengthening systems to support the generation and uptake of evidence and innovations in GPE member countries.
This call is designed to respond to the demands of GPE member countries for knowledge and innovation. Each KIX Regional Hub led a process from March – July 2020 across GPE member countries to identify shared policy challenges for public education systems. The process involved consultation with key national education policymakers from GPE member countries, Local Education Groups (LEGs), education experts in the region, plus review of education sector plans and regional education analyses.
Objectives
The objectives of this regional call for proposals are to:
Build knowledge about innovative solutions to shared policy challenges in GPE member countries and how their positive impacts can be scaled.
Support the use of that knowledge in and across education systems for policy, practice and technological development and implementation;
Strengthen capacities to generate and use knowledge and innovation for education.
The priority identification process both shapes the agenda of the regional Hub and is also the basis through which IDRC selected the challenges to include in this regional call. These challenges were chosen because they:
Align with KIX's focus on national education systems from early childhood to early secondary school levels;
Address important knowledge gaps;
Can serve to improve gender equality, equity, and inclusion in and through education; and
Are immediately relevant to specific countries in the region with possibility for broader applicability.
Challenges
The three policy challenges for this regional call for Latin America and the Caribbean are:
Rural inequalities
Stronger teams, stronger institutions
Gender equality and inclusion.
Funding Information
KIX will allocate CA$4 million through this call, with individual projects receiving funding between CA$750,000 and CA$1.2 million.
Projects can be up to 33 months in duration.
Eligibility Criteria
This call will prioritize funding to Southern organizations. Proposals must be submitted by nationally/internationally registered or incorporated organizations in the LAC region. These could include, but are not limited to, civil society organizations, research institutions, universities, think tanks, network secretariats and associations, non-profits or private sector, based in the region. Proposals should demonstrate that the organization applying for the grant is working in and has relationships with relevant education stakeholders in the target countries. An applicant organization/lead organization or any other organization that will enter in a grant agreement with IDRC as part of a consortium must have legal corporate registration and capacity to administer foreign funds.
Individual Southern organizations based in the region.
Groups of up to three organizations working in a consortium. Proposals from consortia must name one lead organization, which can subgrant to additional organizations. The lead organization must be a Southern organization based in the region where research will take place. Other consortium members may include members from within the region; national, regional or international offices of multilateral organizations or international NGOs; or other organizations from outside the region.
Private Sector: Proposals from or that include private sector partners are welcome. Such applications should demonstrate how private sector resources – financial or technical know how-will contribute to the project, in partnership with others.
Ineligibility Criteria
Individuals
Government ministries and agencies are not eligible for funding but can be involved in projects.
For-profit providers of core education services.
For more information, visit https://www.idrc.ca/en/funding/regional-call-proposals-latin-america-and-caribbean-generating-and-mobilizing-innovative