Deadline: 15-Mar-23
The Allianz Foundation is accepting applications for its Fellowship Program to support artists, actors in civil society, scholars, journalists, as well as human rights and environmental activists who take risks for a world worth living in.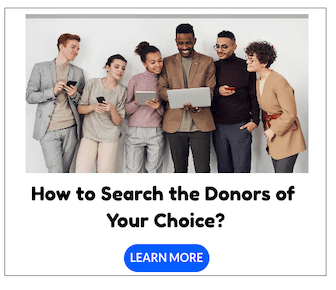 The Allianz Foundation Fellows Program pursues the approach that supporting committed individuals is important for providing them the freedom and resources to continue and develop their ideas and work. The program is however directed towards people who reflect on power structures or the conventional logic of "leadership", addressing the associated responsibility critically and (de-)constructively. Motivated by curiosity, sincerity, and (self-)reflection, they are open to (interdisciplinary) collaboration, consider themselves part of communities or social movements, and locate their work self-critically within a larger societal structure.
In the course of the Fellowship, they develop artworks, platforms, event formats, prototypes, new narratives and publications, or social initiatives, and much more. They will form a Europe-wide network that will last and grow beyond individual Fellowships.
About the Fellows Program
They leave behind traditional ways of thinking and overcome the boundaries of established disciplines to try out new paths towards a more sustainable, equitable future.
The various crises of their times are closely connected. Their societies need sustainable proposals for change and new free spaces for thought to confront these crises. The Allianz Foundation Fellows Program wants to create a space for people to have the opportunity to reflect on the societal status quo, testing viable ideas. These people are paving the way for an urgently necessary transformation of their lifestyles, their ways of working and production as well as their societal interaction. This can take place in the context of artistic creation, initiatives in civil society, journalistic activity or scholarly work – or at the intersection of these areas.
What does the Fellows Program Include?
12 Fellows from the areas of art, culture, civil society and environmental protection are supported.
They receive a grant of €25,000, which is divided into monthly installments of €2,500 over the course of ten months.
Fellows will also have access to an additional budget for fellowship-related costs such as mentoring, training, travel costs, and community flash grants.
They will benefit from other Foundation programs, such as the Allianz Foundation Hubs and networking events.
Eligibility Criteria
The Fellowship is aimed at people who critically reflect on the societal status quo with a variety of perspectives and test viable ideas to reconceive what is taken for granted in society.
They work in the following areas:

the support of marginalized people and the creation of equal opportunities
the promotion of open, diverse, and resilient societies
the fight against the climate crisis and the protection of a livable planet

Applications are accepted from artists, actors in civil society, scholars, journalists, human rights and environmental activists who are at least 18 years of age and are based primarily in Europe and the Mediterranean region.
The Fellowship is not conceived as a funding for studies, master, doctoral or habilitation projects. They do not support traditional research projects or the production of works of art unrelated to the thematic focus of the foundation.
For more information, visit Allianz Foundation.