Deadline: 15 November 2019
Applicants are invited to submit their applications for Africave Fellowship 2020.
Africave provides world-class professional personal mentoring. The mentoring process prioritizes feedback, accountability, self-motivation, and ambition. Africave Fellows benefit from the knowledge capital of their mentors and partners.
Africave Fellows are young leaders demonstrating:
Academic Excellence
Professional accomplishment
Entrepreneurial agility
Resilience & Commitment
Values
SOCIAL IMPACT

They understand firsthand, the power of a mentorship to prepare young people for opportunities, education and jobs to create long-lasting social impact. This motivates us to be the best version of theirselves, too.

VALUE-CREATION

When applicants come to us, they become applicants partners in progress. They build an alliance with applicant and put theirselves all out to help applicant become a better person. It means as much to us, as it does to applicant. They commit to what they can deliver, and deliver on what they commit.

INTEGRITY

They have the best people on their team, and are committed to making applicant the best version of their-selves. They communicate honest, accurate, timely and relevant information to their stakeholders.
Fellowship Duration
January – December 2020
Eligibility Criteria
Eligible candidates possess:

Citizenship of an African country
Demonstrated Academic Excellence, evidenced by academic transcripts, fellowships, etc
Entrepreneurial drive and ambition
Professional accomplishment e.g internships, work experience useful
A high degree of self-motivation, drive, and willingness to learn, try new approaches and drive resolution of issues.
A desire to proactively grow personally, entrepreneurially and professionally
A deep sense of cultural commitment to the development of Africa and its people.
A positive and proactive approach to building relationships
How to Apply
Applicants can apply online via given website.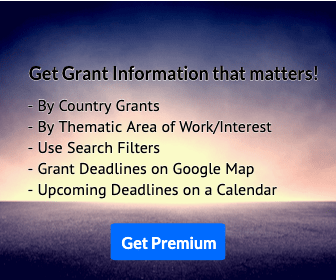 For more information, please visit https://africave.org/