Deadline: 27 January 2017
African Institute for Mathematical Sciences (AIMS) in partnership with the Robert Bosch Stiftung is seeking applications for its initiative "Next Einstein Forum (NEF)" to connect science, society and policy in Africa and the rest of the world – with the goal to leverage science for human development globally.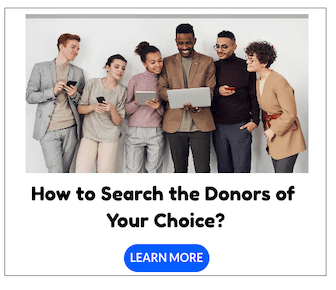 The NEF Fellows is a select programme that recognises Africa's best young scientists and technologists. These innovators and emerging leaders, at least 40 percent of whom are women, will have two main opportunities as a NEF Fellow:
Advance their scientific career. NEF Fellows have a unique platform to:

Present their work at the NEF Global Gathering in the presence of leading scientists, journalists, industries and business people from the world.
Gain exposure to a global audience of approximately 100 million viewers and readers worldwide.
Draw upon the vast networks of NEF members and participants for support, connections and counsel to advance their work.
Develop mentoring relationships with leading scientists, policymakers, industry representatives and civil-society leaders

Inspire the next generation of African innovators. NEF Fellows participate in campaigns and events to encourage young people to pursue scientific careers.
Programme Pillars
NEF Global Gatherings
NEF Communities of Scientists
NEF Policy Work
NEF Platform
Benefits
Attend the prestigious, invitation-only NEF Global Gathering 2018 in Kigali, Rwanda, in March 2018 alongside: Noble Prize winners, experienced and emerging scientists, Heads of State and representatives from leading global corporations and civil society organisations.
Research and innovations will be showcased as an example of the potential of young, exceptional scientific talent from Africa.
Collaborate with, receive mentoring from and partner with leading scientists, policy-makers, industry representatives and civil-society leaders, as well as other exceptional young African scientists
Contribute to the establishment of a positive global view of science in Africa
Application and programme participation are completely free
Eligibility Criteria
Be 42 years of age or less as of 31.12.2017 (born after 1 January 1975).
Hold a passport from an African Country.
Hold a PhD in science, Technology, Engineering, Mathematics or in a field of the social sciences and humanities.
Have a demonstrated track record of research/findings that have global impact.
Are passionate about raising Africa's profile in the life of natural sciences, engineering, the social sciences or the humanities.
Are able to clearly present their work to an audience in English or French.
How to Apply
Applications must be submitted via email in English or French at the address given on the website.
Eligible Countries: Algeria, Angola, Benin, Botswana, Burkina Faso, Burundi, Cape Verde, Cameroon, Central African Republic, Chad, Comoros, Congo, Republic of the Congo, Democratic Republic of the, Cote d'Ivorie, Djibouti, Egypt, Equatorial Guinea, Eritrea, Ethiopia, Gabon, Gambia, Ghana, Guinea, Guinea-Bissau, Kenya, Lesotho, Liberia, Libya, Madagascar, Malawi, Mali, Mauritania, Mauritius, Morocco, Mozambique, Namibia, Niger, Nigeria, Rwanda, Sao Tome and Principe, Senegal, Seychelles, Sierra Leone, Somalia, South Africa, South Sudan, Sudan, Swaziland, Tanzania, Togo, Tunisia, Uganda, Zambia, Zimbabwe.
For more information, please visit Next Einstein Forum Fellows.