Deadline: 8-Dec-22
The Green Web Foundation is seeking five practitioners for a paid part-time fellowship of 10 months for its 2023 cohort.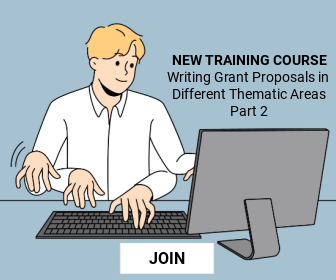 Successful fellows will deliver a project that contributes to the digital rights and climate justice movements. Fellows will also learn together and from experienced practitioners about what powers control the internet, how it is fueled, and what they can do about it.
With support from the Ford Foundation, the Green Web Foundation is offering a fellowship program to help bridge the digital rights and climate justice movements.
They're calling for practitioners who share this vision and dream of a fossil-free internet—one that serves people and contributes to a more just and sustainable world!
Benefits
Fellows receive:
Stipend of €8,400 to compensate your time.
Project budget of €2,500 to pay your collaborators, materials, travel and other expenses for your proposed project.
Mentorship from experienced practitioners in greening the internet, climate justice, digital rights and facilitative leadership.
Responsibilities
Fellows will:
Dedicate half a day a week to their fellowship for 10 months.
Design and deliver a fellowship project that contributes to digital rights and climate justice.
Participate in weekly cohort calls and monthly online workshops while documenting their learning in the open.
How it Works
Learn in the Open

Openness is a tool to shift power. The foundation document its learning processes so that others can build on these experiences and its own learning can be strengthen through reflection.

Collaborative Ethos

Fellows support each other's learning and participate in workshops on decolonizing the digital rights movement, effective climate communication, digital sustainability and more.

Bridge Movements

Each fellow designs and delivers a project that solidifies their learning and contributes to their community. Fellows are supported in facilitative leadership, capacity building and strategic narratives.
Criteria
A success fellow:
Takes action towards more just and sustainable futures, holds collaborative space for their communities, and is dedicated to self reflection in their practice
Has a clearly articulated project or collaboration that contributes to digital rights and climate justice
Is affiliated with an organization or is working independently
The Foundation especially encourages people who identify as Most Affected People and Areas to apply.
The Foundation also acknowledges that proposed projects may be at different levels of maturity and readiness, so foundation therefore invites you to self-assess how achievable your proposal is or what would help make it happen.
For more information, visit https://www.thegreenwebfoundation.org/fellowships/