Deadline: 7 January 2020
The Wellcome Trust is accepting applications for its Research Fellowships in Humanities and Social Science to support postdoctoral researchers in health-related humanities and social sciences who do not hold established academic posts.
Funding Information and Duration
Research Fellowships funding award will not usually be above £275,000 for up to three years.
Benefits
Funds can be used for a range of costs such as:

Salary
Personal removal expenses
Research expenses

Staff
Materials and consumables
Equipment
Access charges
Travel and subsistence
Overseas allowances
Inflation allowance
Open access charges
Clinical research costs
Eligibility Criteria
Applicants should also:
Be based (or planning to be based) in the UK, Republic of Ireland or a low- or middle-income country.
Have sponsorship from an eligible host organisation.
How to Apply
Applications must be submitted through the Wellcome Trust Grant Tracker (WTGT).
Eligible Countries: Afghanistan, Albania, Algeria, Angola, Antigua and Barbuda, Argentina, Armenia, Azerbaijan, Bangladesh, Belarus, Belize, Benin, Bhutan, Bolivia, Bosnia and Herzegovina, Botswana, Brazil, Burkina Faso, Burundi, Cabo Verde, Cambodia, Cameroon, Central African Republic, Chad, China (People's Republic of), Colombia, Comoros, Democratic Republic of Congo, Congo, Cook Islands, Costa Rica, Côte d'Ivoire, Cuba, Djibouti, Dominica, Dominican Republic, Ecuador, Egypt, El Salvador, Equatorial Guinea, Eritrea, Ethiopia, Fiji, Gabon, Gambia, Georgia, Ghana, Grenada, Guatemala, Guinea, Guinea-Bissau, Guyana, Haiti, Honduras, India, Indonesia, Iran, Iraq, Jamaica, Jordan, Kazakhstan, Kenya, Kiribati, Democratic People's Republic of Korea, Kosovo, Kyrgyzstan, Lao People's Democratic Republic, Lebanon, Lesotho, Liberia, Libya, Former Yugoslav Republic of Macedonia, Madagascar, Malawi, Malaysia, Maldives, Mali, Marshall Islands, Mauritania, Mauritius, Mexico, Micronesia, Moldova, Mongolia, Montenegro, Montserrat, Morocco, Mozambique, Myanmar, Namibia, Nauru, Nepal, Nicaragua, Niger, Nigeria, Niue, Pakistan, Palau, Panama, Papua New Guinea, Paraguay, Peru, Philippines, Rwanda, Saint Helena, Samoa, São Tomé and Príncipe, Senegal, Serbia, Sierra Leone, Solomon Islands, Somalia, South Africa, South Sudan, Sri Lanka, Saint Lucia, Saint Vincent and the Grenadines, Sudan, Suriname, Swaziland, Syrian Arab Republic, Tajikistan, Tanzania, Thailand, Timor-Leste, Togo, Tokelau, Tonga, Tunisia, Turkey, Turkmenistan, Tuvalu, Uganda, Ukraine, Uzbekistan, Vanuatu, Venezuela, Vietnam, Wallis and Futuna, West Bank and Gaza Strip, Yemen, Zambia, Zimbabwe, United Kingdom, Republic of Ireland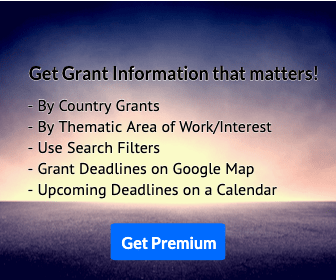 For more information, please visit https://wellcome.ac.uk/funding/schemes/research-fellowships-humanities-and-social-science