Deadline: 14-Apr-23
Nuffic has launched a call for applications for the Orange Knowledge Programme Tailor-Made Training Plus to improve the overall functioning of an organisation sustainably by training a selected group of staff.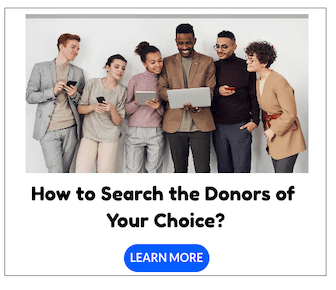 Tailor-Made Training Plus contributes to knowledge and skills development of staff, by specifically targeting their capacity needs. Tailor-Made Training Plus can also be set up to train professionals who have a common training need, but who are not staff members of the same organisation. Tailor-Made Training Plus must be conducted by a Dutch training provider.
Opportunities for funding group training between knowledge institutes of the Netherlands and organisations in OKP countries.
Aims
The aim of the programme is based on the Netherlands' development cooperation policy. The programme:
strengthens knowledge and skills of professionals active in the priority fields through scholarships and training;
builds the capacity of organisations in higher education and TVET (Technical Vocational Education & Training), in collaboration with Dutch knowledge institutions.
Themes
The programme offers opportunities in fields related to the priority themes of the Dutch government:
In addition, the following cross-cutting themes are important in all participating countries:

Private sector development
Inclusivity of women and marginalised groups
Funding Information
The available funding for this deadline is € 6 million. The maximum subsidy is € 200,000 per Tailor-Made Training plus.
For this round, the aim is to grant at least one TMT plus for each participating partner country.
A Tailor-Made Training plus in this call has a maximum duration of 14 months. For this call all projects will start in June 2023 and must end before or on August 31 2024. Budget-neutral extensions are not possible.
Eligible Countries
Category A: Bangladesh, Benin, Burundi, Colombia, Egypt, Ethiopia, Ghana, Indonesia, Iraq, Jordan, Kenya, Mali, Mozambique, Palestinian Territories, Rwanda, South Africa, Tanzania, Tunisia, Uganda, Vietnam
Category B: Burkina Faso, DR Congo, Lebanon, Niger, Nigeria, Senegal, Somalia, South Sudan, Sudan, Yemen
Who can submit a proposal?
Dutch institutions for secondary or higher vocational or academic education or other types of organisations that provide training courses, together with (a) requesting organization(s) from an OKP partner country, such as education and training institutions, Government Organisations, Non-Governmental Organisations (NGO's) and Small and Medium Enterprises (SME's).
For more information, visit Nuffic.