Deadline: 19 September 2016
Wellcome Foundation is currently seeking applications for its Senior Research Fellowships in Public Health and Tropical Medicine with an aim to support research that will improve public health and tropical medicine at a local, national and global level.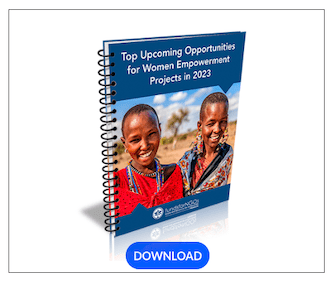 This scheme enables researchers from low- and middle-income countries to establish themselves as leading investigators in their scientific field.
Wellcome Foundation is a global charitable foundation, both politically and financially independent. It support scientists and researchers, take on big problems, fuel imaginations, and spark debate. It exists to improve health for everyone by helping great ideas to thrive.
Benefits
A Senior Research Fellowship in Public Health and Tropical Medicine is for five years. It may be held on a part-time basis and applicant can apply for renewal. The support includes:

a basic salary (determined by host organisation)
personal removal expenses
research expenses, directly related to proposal

Applicant can also apply for an International Recruitment Supplement – if he/she is being recruited from outside the UK or Republic of Ireland.
Applicant can also apply for public engagement funds to involve the public in research and inspire learning.
After completing a year of this fellowship, applicant can apply for enhancement funds. These funds allow him/her to explore new opportunities or paths of discovery, or support unanticipated costs.
Eligibility Criteria
Applicants can apply for an Senior Research Fellowships in Public Health and Tropical Medicine if they:

are a national of a low- or middle-income country
have a PhD or a degree in medicine and are qualified to enter higher specialist clinical training
have five to twelve years of postdoctoral research experience..

If applicants don't have a PhD or degree in medicine, foundation may still consider him/her if he/she have a first or Master's degree and can show substantial research experience. Applicant must also:

have made significant progress towards establishing themself as an independent investigator
have a strong track record in their area of research
have sponsorship from an eligible host organisation in a low- or middle-income country
have a research proposal that is within our public health and tropical medicine remit.

If applicant have been away from research (eg for a career break, maternity leave, or long-term sick leave), foundation will allow for this when they consider applicants application. If applicant has taken formal maternity, paternity, adoption or long-term sick leave, foundation will allow an extra six months for each period of leave when we consider postdoctoral experience.
How to Apply
Interested applicants can apply via given website.
Eligible Countries
Afghanistan, Gambia, Niger, Benin, Guinea, Rwanda, Burkina Faso, Guinea-Bissau, Sierra Leone, Burundi, Haiti, Somalia, Cambodia, Korea, South Sudan, Central African Republic, Liberia, Tanzania, Chad, Madagascar, Togo, Comoros, Malawi, Uganda, Congo, Mali, Zimbabwe, Eritrea, Mozambique, Ethiopia, Nepal, Armenia, Indonesia, Samoa, Bangladesh, Kenya, São Tomé and Principe, Bhutan, Kiribati, Senegal, Bolivia, Kosovo, Solomon Islands, Cape Verde, Kyrgyz Republic, Sri Lanka, Cameroon, Lao PDR, Sudan, Congo, Rep., Lesotho, Swaziland, Côte d'Ivoire, Mauritania, Syrian, Djibouti, Micronesia, Tajikistan, Egypt, Moldova, Timor-Leste, El Salvador, Morocco, Ukraine, Georgia, Myanmar, Uzbekistan, Ghana, Nicaragua, Vanuatu, Guatemala, Nigeria, Vietnam, Guyana, Pakistan, West Bank and Gaza, Honduras, Papua New Guinea, Yemen, India, Philippines, Zambia, Albania, Fiji, Namibia, Algeria, Gabon, Palau, American Samoa, Grenada, Panama, Angola, Iran, Paraguay, Azerbaijan, Iraq, Peru, Belarus, Jamaica, Romania, Belize, Jordan, Serbia, Bosnia and Herzegovina, Kazakhstan, South Africa, Botswana, Lebanon, St. Lucia, Brazil, Libya, St. Vincent and the Grenadines, Bulgaria, Macedonia, Suriname, China, Malaysia, Thailand, Colombia, Maldives, Tonga, Costa Rica, Marshall Islands, Tunisia, Cuba, Mauritius, Turkey, Dominica, Mexico, Turkmenistan, Dominican Republic , Mongolia, Tuvalu, Ecuador, Montenegro.
For more information, please visit Wellcome Foundation's Senior Research Fellowships.