Deadline: 5-Apr-23
The present Call for Proposals (CfP) is launched in the framework of Tourbit Digital Acceleration Programme that aims to support, during 10 months, more than 60 tourism SMEs in their digital transformation process and build their capacity to uptake digital and innovative solutions.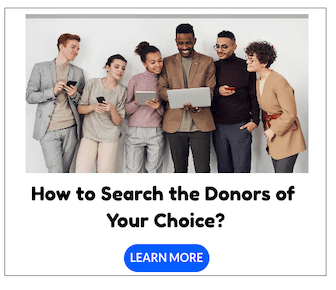 By presenting their project of digital transformation, tourism SMEs will have the chance to get funding and to implement it with the support of a mentor/expert/service providers and get access to an international network.
Objectives
With the present Call for Proposals (CfP) the Tourbit project aims to select innovative digitalization projects proposed by tourism SMEs to be awarded financial support and participate in the Digital Acceleration Programme.
SMEs who present their project to this CfP and intend to receive the funding and participate in the Digital Acceleration Programme are expected to:

Assess their state of digitalisation through the Digital Readiness Index.
Be motivated and committed to achieving a change towards digitalisation and innovation within their companies.
Actively participate in the activities and opportunities proposed by Tourbit.
Have minimum one person from their staff assigned to follow-up on the implementation of the proposed project together with the service provider and the Local Contact Point.
Therefore, they need to dispose of the relevant personnel capacity and availability of time.
Commit to submitting all requested information on the advancement of the implementation of their project in the established reporting procedures as detailed under section 7.3
Funding Information
The overall indicative amount available under this call for proposals is EUR 520,000. Tourbit partner organisations reserve the right not to award all available funds.
The financial support per individual SME funded under this call is a fixed amount depending on the territory of origin.
Can be implemented within the timeframe of the 10 months of the Digital Acceleration Programme.
Types of Projects and Activities Supported
For your project proposal to be eligible under the CfP it needs to address one of the following subjects or combinations of them:

Digitalisation, automatisation or improvement of internal processes (digital workspace solutions, DATA ANALYTICS, and data management, improvement of CYBERSECURITY etc.)
Digitalisation, automatisation or improvement of client relations and online presence (digital marketing, sales solutions and communication, CRM, Website (including accessibility improvements), SEO, etc.)
Improvement of products or services using digital technologies (e.g. Artificial Intelligence, Internet Of Things, Augmented And Virtual Reality, Cloud Computing, Blockchain)

Projects can involve activities such as:

Planning/ development/ establishment and implementation of (sustainable) digitalization strategies and action plans, e.g. including aspects of sustainable and responsible digitalisation.
The improvement of digital capacities of staff. This may include: coaching, mentoring, online courses, twinning, peer learning or other means and methods for skills improvement of staff members.
Implementation of digital tools and solutions incl. standardisation and compliance adaptation such as adaptation of operational procedures, documentation, data collection etc.
Eligibility Criteria
In order to be eligible for this CfP and the Digital Acceleration Programme, applicants (=companies who apply to the call) need to fulfil the following criteria:

Comply with the European Commission Recommendation 2003/361/EC2 defining the criteria to qualify as an SME.
Be registered as enterprise in one of the territories of the partnership: Spain (Catalonia), France, Slovenia, Belgium, Finland (Lapland), Iceland, and Portugal.
Fall under one of the following categories:
Hotels and similar accommodation (NACE I5510)
Holiday and other short-stay accommodation (NACE I5520)
Camping grounds, recreational vehicle parks and trailer parks (NACE I5530)
Travel agency, tour operator reservation service and related activities (NACE N79)

In effect, this requires that your SME's economic activity must be registered under one of the indicated NACE codes or their corresponding national equivalents in the partnership country.
In case your company falls under a different type of registry (e.g. as is the case for associations in some countries) and does not dispose of a NACE code, is however both considered an SME and effectively operating under one of the four indicated categories, you can present your company statutes or another unequivocal alternative justification as proof. Please reach out to your Local Contact Point if this is your case.
For more information, visit Digital Acceleration Programme.