Deadline: 16-Dec-22
The Tasmanian Government is seeking applications for its 2022-2023 Sport and Active Recreation Equipment Grants Program to provide sport and active recreation clubs with grants of between $2,000 and $25,000 to assist with the purchase of additional or replacement equipment.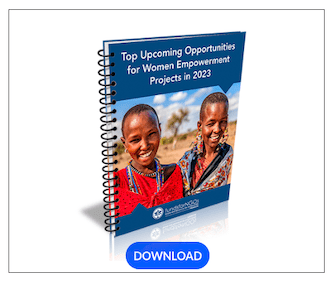 The Tasmanian Government is committed to supporting all Tasmanians to access a range of high quality, safe, fair and inclusive sporting opportunities.
Funding Information
It is anticipated that approximately $1 million will be available for distribution under the 2022–23 Sport and Active Recreation Equipment Grants Program.
Funding limits (per applicant) are:

Minimum funding amount: $2,000
Maximum funding amount: $25,000

Funding provided will be a maximum of the approved items to be purchased, successful applicants must have a minimum of 30 per cent of the total funding requirements secured to contribute towards the project.
Grants will be offered to eligible organisation who can demonstrate that the equipment purchase will:
Assist the organisation to deliver sport or active recreation activities, such as playing and/or training equipment, and playing uniforms.
Replace or upgrade existing equipment
Ensure the safety of activities, such as first aid equipment, goal post padding and personal protective equipment.
Improve the club's ability to conduct its operations, such as whitegoods, office equipment, IT hardware and software. Where the purchase includes computers, laptops, tablets, or other such equipment, the applicant must demonstrate it has a club asset register, that users have signed an appropriate use of equipment agreement and that the equipment is only used for club related activities.
Eligibility Criteria
To be eligible for the grant, applicants must:

Be an organisation whose primary focus is to provide sport and active recreation activities to Tasmanian community and
Be an incorporated, not-for-profit organisation or
A not-for-profit company registered under company law or
A Local Government Association (LGA) providing equipment to benefit eligible sport and active recreation clubs
Ineligible
State or Australian Government agencies.
Political organisations.
Individuals or sole traders.
For profit organisations.
Educational institutions, including parents and friends' associations.
Private or commercial enterprises registered under company law.
Organisations that receive revenue from electronic gaming machines.
Organisations that currently have a grant administered by CSR with overdue reporting and/or outstanding acquittal obligations.
Organisations that do not formally identify sport and/or active recreation as their primary purpose.
Organisations that have a focus on activities considered to be arts, hobbies, craft, music, historical re-enactments, events, pets or livestock related activities or that do not include the primary purpose of engaging in human physical activity.
For more information, visit Tasmanian Government.
For more information, visit https://www.sportrec.tas.gov.au/grants_and_funding_programs