Deadline: 24-Jan-23
The Caribbean Biodiversity Fund (CBF), through its Ecosystem-based Adaptation Facility (EbA Facility), is seeking applications for projects that utilize Ecosystem-based Adaptation (EbA) approaches to assist in climate change adaptation efforts within the marine and coastal zones of the insular Caribbean.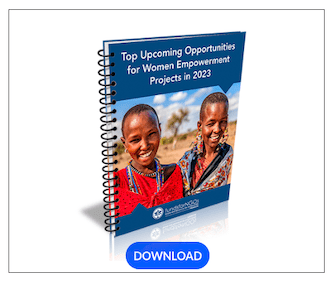 The EbA Facility is requesting project proposals with a focus on EbA actions that help people adapt to adverse effects of climate change, reduce disaster risk, and build resilient ecosystems and economies.
Funding Information
Medium grants between USD 250,000 and USD 1 million and large grants between USD 1 million and USD 2 million
Eligible Countries
Cuba, Dominica, Dominican Republic, Grenada, Haiti, Jamaica, Montserrat, Saint Lucia, and St. Vincent and the Grenadines. Proposals for regional projects are encouraged and can involve Antigua and Barbuda, The Bahamas, Barbados, St. Kitts and Nevis, and Trinidad and Tobago.
Eligibility Criteria
The EbA Facility is accessible to Official Development Assistance (ODA) qualified countries and territories in the insular Caribbean, as determined by the Organization for Economic Cooperation and Development – Development Assistance Committee (OECD DAC).
Applications will be accepted from eligible local, national, regional or international1 non- government organizations (NGOs), registered national conservation trust funds (NCTFs), community-based organizations (CBOs), government agencies, regional organizations, private sector companies, universities and other academic institutions, and consortia of organizations.
Applications from United Nations agencies are limited to Haiti and Cuba for this call. For projects that include activities in Cuba, project proponents must be United Nations agencies or US based organizations. United Nations agencies and private sector companies are expected to commit at least matching finance (50% CBF; 50% cofinance) in support of the grant request.
For more information, visit https://caribbeanbiodiversityfund.org/call-for-proposal/ecosystem-based-adaptation-eba-facilitys/