Deadline: 4-Nov-22
AARP Foundation seeks to support community-based organizations to educate, engage, and assist eligible individuals who are ages 50-64 to file their taxes and claim the Earned Income Tax Credit (EITC).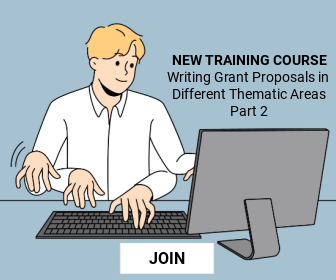 AARP Foundation has specific objectives to achieve increasingly equitable outcomes for the population they serve — people over 50 who have low income. These objectives focus on increasing income and earnings, securing benefits, and securing refunds, and they prioritize strategies that increase equitable access and outcomes in their programs and services to address systemic barriers, racial and ethnic disparities, and other biases that perpetuate economic instability.
Specifically, AARP Foundation is interested in organizations that will assist applicants, especially in Black and Latinx communities, who have not applied in the past to navigate barriers in filing their taxes and accessing the EITC.
AARP Foundation would like to learn more about:
Effective and innovative outreach strategies to engage older adults with low income who do not file taxes and thus cannot access the EITC
The demographics of eligible but unenrolled older adults. This includes age, race/ethnicity, geography and whether these adults file taxes
Specific barriers to filing and completing tax returns or difficulties with supporting documents
New and effective ways to address barriers to filing and completing tax returns
Any other information about the older adult's application experience
Funding Information
Potential Award Range: $50,000 – $150,000
Eligibility Criteria
AARP Foundation will only consider applications of organizations in 22 U.S. states and territories: Alabama, Arizona, Arkansas, California, Florida, Georgia, Illinois, Kentucky, Louisiana, Michigan, Mississippi, New Mexico, New York, North Carolina, Ohio, Pennsylvania, South Carolina, Tennessee, Texas, West Virginia, the District of Columbia, and Puerto Rico. Applicants must be located in one of these states or territories to be eligible for funds.
Ineligible
The following are NOT eligible for funding:
Grants for individuals
Debt retirement or operating deficits
Endowments or reserve funds
Political organizations or campaigns
Lobbying legislators or influencing elections
Sponsorship of fundraising events
Marketing endeavors and personal research
Organizations located outside the United States or its territories
Expenses unrelated to the project being funded
For more information, visit AARP Foundation.
For more information, visit https://www.aarp.org/aarp-foundation/grants/info-2022/eitc-grant.html