Deadline: 15-Jan-23
The U.S. Department of State, through the U.S. Embassy in Zimbabwe, announces an open competition for organizations to submit applications to carry out a small, community-based development program.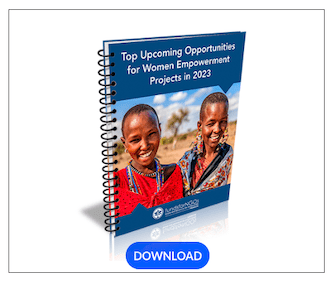 Program Objectives
The Ambassador's Special Self-Help (SSH) Program through the U.S. President's Emergency Plan for AIDS Relief (PEPFAR) awards grants to registered non-governmental, non-profit, community-based organizations to implement short-term (12-month), small-scale (between $15,000 and $20,000) development projects that include significant community involvement.
Priority consideration is given to income generating projects with a health component that improve basic economic or social conditions at the village level.
Project activities and spending should be completed within 12 months with an anticipated start date between September 1 and September 30, 2023, depending on when funding is made available.
The SSH Program receives hundreds of applications for funding each year.  All submissions are reviewed in a competitive and transparent manner.  However, given the limited funding available through the SSH Program, they can only fund a small number of projects each year.
Funding Information
Award amounts: awards may range from a minimum of $15,000 to a maximum of $20,000
Total available funding:  $60,000 (dependent on final figures from PEPFAR)
Length of performance period:  12 months
PEPFAR funds cannot be used:
For religious or military activities, as well as those relating to police, prisons, or other law enforcement.
For surveillance equipment.
For creating, continuing, or supplementing technical assistance programs.
To duplicate other U.S. Government programs.
To benefit, either personally or politically, any employee (e.g. direct hire, contractor, part-time) of the U.S. Government, or the spouse or family member of a U.S. Government employee.
For the relocation or expansion outside the U.S. of an enterprise located in the U.S. if such activity results in the reduction of U.S. production or reduces the number of U.S. employees.
For the production of agricultural commodities for export that can be expected to have a significant impact on competing U.S. exports.
To contribute to the violation of internationally recognized rights of workers.
To support educational or other facilities used to a significant degree by U.S. employees or their dependents.
For abortion-related facilities and services.
For used equipment – to avoid recurring maintenance and support costs.  There is a general policy for financing only new equipment unless it is simple in design and spare parts are available locally, thus providing operational and maintenance advantages in less developed countries.
For luxury goods and gambling equipment; or playgrounds and similar projects.
For toxic or otherwise unsafe products such as pesticides or hazardous chemicals.
To assist any individual or entity involved in illegal drug trafficking as noted in Section 487 of the Foreign Assistance Act.
For the support, benefit, or other services associated with those persons or entities listed under Executive Order, or determined to be subject to this order or other subsequent laws or orders, who commit, threaten to commit, or support terrorism.
For any activity barred under the FAA and legislation appropriating funds for foreign assistance.
Eligibility Criteria
The applicant must be a Zimbabwe registered non-governmental, non-profit, or community-based organization.  Individuals, businesses, and government entities do NOT qualify.
All applications must include and identify a significant community contribution (cash, labor, and/or materials).
The beneficiary members must be Zimbabwean citizens.
Applicants must display sound management in the form of financial and administrative procedures that protect against fraud, waste, and abuse.
For more information, visit U.S. Embassy in Zimbabwe.