Deadline: 1 July 2016
Manging Authority, Directorate for Managing Cooperation Programmes and Regional Development within Agency for Regional Development of the Republic of Croatia is currently inviting potential applicants for the 1st Call for Proposals within Interreg IPA Cross-border Cooperation Programme Croatia-Serbia 2014-2020.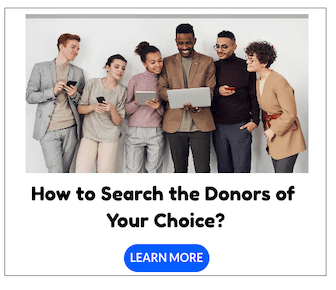 The overall aim of this Programme is to strengthen the social, economic and territorial development of the Programme area through implementation of joint interventions in the areas of health and social care, environment protection and sustainable energy, development of sustainable tourism as well as sustainable use of cultural and natural heritage assets and strengthening of competitiveness and business environment.
Priority Areas
The Programme consists of following 4 priority axes:
Priority axis 1 – "Improving the quality of public social and health services in the Programme area" – aims to improve the quality of facilities, services and skills in the areas of public health and social welfare
Priority axis 2 – "Protecting the environment and biodiversity, improving risk prevention and promoting sustainable energy and energy efficiency" – directly responds to the environment and nature protection challenges, risk prevention improvement needs in the area of disaster response capability and aims at strengthening the usage of renewable energies thus improving energy efficiency.
Priority axis 3 – "Contributing to the development of tourism and preserving cultural and natural heritage" – aims at further strengthening, diversification and integration of cross-border tourism potential in the Programme area as well as preservation, better management and sustainable use of cultural and natural heritage assets by addressing common challenges through cross-border cooperation.
Priority axis 4 – "Enhancing competitiveness and developing business environment in the Programme area" – addresses the main challenges and needs related to enhancing the competitiveness and development of business environment in the Programme area through implementing cross-border business support actions aiming at strengthening cooperation between business support institutions, education and research organisations, clusters and entrepreneurs with aim to develop new products/services/patents/trademarks in the Programme area.
Grants Size
The overall budget of the Programme for period 2014-2020 is 40.344.930 EUR out of which the EU funding (Programme amount in the percentage of 85%) is 34.293.188 EUR and 6.051.742 EUR represents national co-financing (15%).
Eligibility Criteria
In order to be eligible for a grant, the Applicant/Partner must meet all of the following criteria:
be non-profit-making legal person/entity established by public or private law for the purposes of public interest or specific purpose of meeting needs of general interest;
be registered in respecting participating country (Croatia and/or Serbia);
must have at least two partners, one from each participating country;
Lead Applicant has to be registered at least 12 months prior to the deadline for submission of applications.
How to Apply
Interested applicants must submit applications online via given website.
Eligible Countries: Croatia, Serbia
For more information, please visit this link.