Deadline: 18 September 2019
Applications are now open for "Energy Catalyst round 7: late stage" to support highly innovative, market-focused energy solutions in any technology or sector.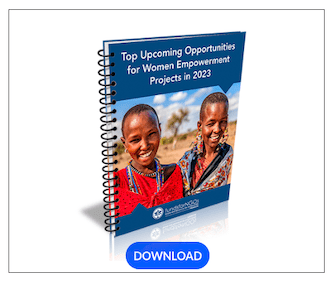 Projects must encourage the development of products and services that help countries in sub-Saharan Africa, South Asia or both regions access secure, low cost and low carbon energy. They must be targeted at people, public services and local enterprises who are unable to afford or access existing solutions, or who lack the time or expertise to successfully use those solutions.
Elements
Cost
Emissions
Security of supply and energy access
Funding Information
The late stage project's total eligible costs must be between £50,000 and £5 million.
Eligibility Criteria
Lead applicants

The administrative lead:

must be UK based
will be the recipient of the award and will distribute funding to international partners (hub and spoke model)
must be a UK business (of any size)
will manage and be accountable for the finances of the project in accordance with the terms and conditions of the award
must claim funding through this competition

The technical lead:

can be from anywhere in the world
will lead on the development of the scope, work packages within the project and other work from a technical perspective
can be a business of any size
must claim funding through this competition

Applicants project:

must intend to use the results to help deliver clean energy access in sub-Saharan Africa, South Asia or both
must involve at least one partner with a legal entity in one of the focus countries in Africa and South Asia, this could include in country offices
must include a UK-based administrative lead
involve at least one micro, small or medium sized enterprise (SME) from anywhere in the world
Countries
Sub-Saharan Africa: Angola, Benin, Botswana, Burkina Faso, Burundi, Cabo Verde, Cameroon, Central African Republic, Chad, Comoros, Congo, Côte d'Ivoire Democratic Republic of the Congo, Djibouti, Eritrea, Eswatini/Swaziland, Ethiopia, Equatorial Guinea, Gabon, Gambia, Ghana, Guinea, Guinea-Bissau, Kenya, Lesotho, Liberia, Madagascar, Malawi, Mali, Mauritania, Mozambique, Namibia, Niger, Nigeria, Rwanda, Sao Tome and Principe, Senegal, Sierra Leone, Somalia, South Africa, South Sudan, Sudan, Tanzania, Togo, Uganda, Zambia, Zimbabwe
South Asia: Afghanistan, Bangladesh, Bhutan, India, Indonesia, Laos, Myanmar, Nepal, Pakistan, Philippines, Sri Lanka, Thailand, Vietnam
How to Apply
Applicants can apply online via given website.
For more information, please visit https://apply-for-innovation-funding.service.gov.uk/competition/374/overview#summary