Deadline: 12-Apr-23
Vinnova has launched a call for proposals aimed at employers who have identified a need for internationally excellent competence, and where a financial recruitment support can make a difference.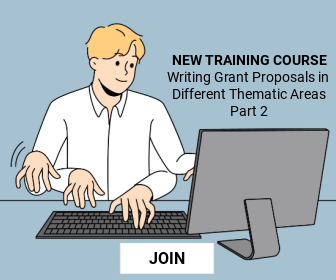 Objectives
Sweden successfully attracts international researchers who move to Sweden to complete a doctorate or postdoctoral fellowship with funding from the EC Research Program Horizon 2020 Marie Skłodowska-Curie Actions (MSCA).
MSCA trains researchers in strategically important areas for business, research institutes and public organizations. However, instead of being available for the Swedish labour market, statistics show that a majority of the MSCA Fellows leaves Sweden after completing their research training. Therefore, Swedish employers are missing out on fully trained, internationally renowned researchers. MSCA Fellows are currently leaving Sweden dure to several reasons, such as difficulties to integrate into the Swedish labour market, lack of knowledge about Swedish business and actors, limited time in Sweden to build up their own national network and more. Moreover, employers today lack information on the pool of competence available for recruitment among MSCA fellows.
Through this call for proposals, Vinnova wants to lower the thresholds for recruitment of international excellence and give Swedish employers the opportunity to offer an employment to a MSCA Fellow. The project period financed by Vinnova is expected to be mutually beneficial in developing a longterm relationship between employer and MSCA Fellow including the potential of long-term integration in Sweden.
Funding Information
Maximum 500 000 SEK per project.
They expect 10-20 projects per year to be financed under this call for proposals.
Eligibility Criteria
The call is aimed at non-academic employers in Sweden (business, small and medium-sized enterprises, research institutes and public organizations) which express a need for competence that can be met, if recruitment is financially supported.
Under this call, proposals should apply for funding supporting the recruitment of a specific MSCA Fellow who has recently defended her/his thesis or completed a postdoctoral fellowship in Sweden. The proposal requires a sound track record of collaboration between the employer and MSCA fellow during the process of writing the proposal.
MSCA Fellows are defined under this call for proposals as researchers at a Swedish host organisation funded under the following instruments by the EC research program Horizon 2020 (Marie Skłodowska-Curie Actions) or Vinnova:

Innovative Training Networks (ITN)
Individual Fellowships (IF)
Cofund Doctoral Programme
Cofund Fellowship Programme
European Fellowship Seal of Excellence (Vinnova)

Vinnova will only assess proposals concerning the employment of researchers that meet the following formal eligibility requirements:

Researchers must be based in Sweden and not be employed outside academia.
Researchers who have completed a doctorate with MSCA funding at a Swedish host organisation must have received their doctoral degree to be able to start an employment outside academia.
PhD researchers who obtained a postdoctoral fellowship under MSCA funding or Seal of Excellence funding in Sweden must have completed this Fellowship to be able to start a job outside academia.
Funding can only be granted for positions outside academia.
The proposal must be written in Swedish or English.

Vinnova will only assess proposals:

from organisations in the non-academic sector.
concerning workplaces located in Sweden.
For more information, visit https://www.vinnova.se/en/calls-for-proposals/msca-employment/attract-integrate-and-retain-2022-03143/