Deadline: 12-Apr-23
The French National Research Agency (ANR) is pleased to announce the proposals for Edge Artificial Intelligence 2023 to support collaborative research on current challenges in edge and embedded AI.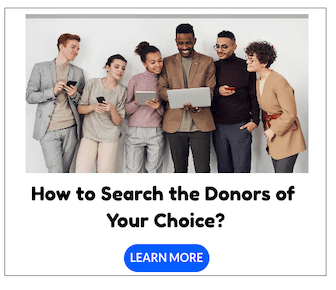 Aims
The project results shall contribute to the development of pre-competitive and applied results for products, processes and / or technical services. With this funding measure, both countries will support Research and Development projects aimed at the innovative application of embedded AI in practice.
The funding of collaborative projects is intended to strengthen the transfer between science and industry to the advantage of the involved partners in both countries. It may not always be possible for the proposed research to yield immediate results for a target application. Applicants are expected to show the future roadmap indicating the eventual goal of the pursued technology with timelines and clarify where the outcome of the proposed research is positioned in the overall value chain of technologies.
Scope 
Project proposals may relate – without being limited – to one or more of the following application domains, excluding project proposals focusing on military use.
Industry 4.0/Connected Industries
Telecom application
Autonomous driving
Topics
AI for embedded systems which autonomously execute learning and inference with low latency at edge locations, Distributed AI like, e.g., federated learning in highly distributed networking environments of edge computing domains,
Green AI requiring less computational and communication resources, e.g., algorithms requiring less energy, less memory, less communication bandwidth, etc.
Trustworthy AI in Edge context, data and models with high security including certifiable and processing pipelines.
Funding Information
The funding amount from the ANR to the French applicants will be up to 420,000 Euros per projects for a maximum project duration of 48 months.
The funding amount from JST to the Japanese applicants will be up to 60 million Japanese yen per project (including 30% overhead expenses) for a maximum project duration of 48 months: around 15 million Japanese yen per project per year.
Eligibility Criteria
Consortium composition:

each project proposal must have at least four partners: two partners (at least) applying for ANR funding and two partners (at least) applying for JST funding.
These partners have to be on each side: –

ANR: at least one public stakeholder involved in French research (laboratory of a research and knowledge dissemination organisation or institution eligible for ANR funding) and at least one company conducting research and development in France3 eligible for ANR funding.
JST: at least one higher education or research institution partner (universities, independent administrative institutions, national/public testing and Research Institutions, specially authorized corporations, public-service corporations) eligible for JST funding and at least one industrial partner(enterprise) eligible for JST funding.
For more information, visit ANR.