Deadline: 27 June 2016
The British Council is inviting early career researchers for its Trilateral Workshop Grants, allowing them to make international connections that can improve the quality of their research. These grants are funded under the Newton Fund.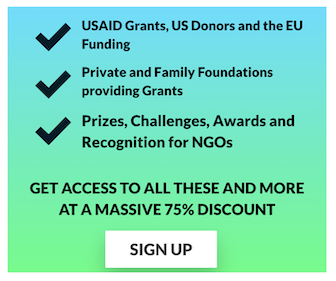 This program is a UK Government initiative funded by the Department of Business, Innovation and Skills, with an aim to promote the economic development and welfare of either the partner countries or, through working with the partner country, to address the problems of low-income and vulnerable populations.
Objectives
Researcher Links-funded workshops will have the following three overarching objectives:
Support international development-relevant research – Workshops are intended to support research areas relevant to the economic development and welfare of partner countries.
Contribute to capacity building of early career researchers– The proposal should include a description of how the workshop will contribute to the personal and professional development of the participants. Workshop coordinators should indicate how they envisage this occurring, including any plans for long-term mentoring of early career researchers (either within each country, or cross-nationally).
Establish new research links or significantly develop existing links, with the potential for longer term sustainability – The aim of the workshop is to stimulate longer term links between the UK, Brazil and Uruguay ( Non Newton)- (both bilaterally and trilaterally), as well as to contribute to the personal and professional development of the participants.
Thematic Areas
Workshops may be specific to a particular field of research or interdisciplinary in nature. They should focus on one of the following themes:
Natural Resources management
Healthcare
Agriculture/food production
Renewable and alternative energy and alternative sources
Human Rights (specifically: gender topics, social inclusion)
Urbanization and sustainable development
Climate change adaptation and Resilience
Neglected diseases, specially Zica virus
Eligibility Criteria
Three leading researchers , one from a UK institution, one from an institution in the State of São Paulo, Brazil and one from an Uruguay institution; are welcome to send in a joint application to propose a theme for the workshop using the application form. Applicants will be referred to as " Workshop Coordinators".
Early career researchers, holding a PhD, must have obtained this, less than 10 years prior to the workshop.
How to Apply
Applicants from the UK and Uruguay are required to fill in the British Council online application form available in the website.
Workshop Coordinators from the State of São Paulo, Brazil must send by post the documents via postal mail.
Eligible Countries
U.K., Brazil and Uruguay.
For more information, please visit Trilateral Workshop Grants.