Deadline: 24 June 2016
The U.S. Department of State Bureau of Democracy, Human Rights and Labor (DRL)  is seeking applications from organisations for "Financial Management Capacity Building for Implementing Partners"  with an aim to provide technical assistance and financial management capacity building to organizations working on democracy and human rights programming in the Western Hemisphere.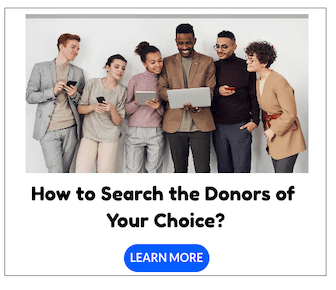 Proposed funding would promote process improvement and increase the financial management capacity of organizations working to promote democracy and human rights in the Western Hemisphere by reviewing compliance with USG grant regulations, and formulating training documents such as self-assessment tools and best practices for financial management.
Funding Information
Subject to the availability of funding, DRL anticipates having approximately $600,000 available to support approximately one or two successful applications submitted.
Applicants should include an anticipated start date of approximately October 2016 and the period of performance should be between 18 months to 24 months.
Eligibility Criteria
DRL welcomes applications from U.S.-based and foreign-based non-profit organizations/nongovernment organizations (NGO) and public international organizations; private, public, or state institutions of higher education; and for-profit organizations or businesses.
DRL's preference is to work with non-profit entities; however, there may be occasions when a for-profit entity is best suited.
Applicants must have existing, or the capacity to develop, active partnerships with thematic or in-country partners, entities and relevant stakeholders including industry and NGOs and have demonstrable experience in administering successful and preferably similar projects.
DRL encourages applications from foreign-based NGOs headquartered in the geographic regions/countries relevant to this NOFO.
Applicants may form consortia and submit a combined application. However, one organization should be designated as the lead applicant with the other members as sub-award partners.
DRL reserves the right to request additional background information on applicants that do not have previous experience administering federal grant awards, and these applicants may be subject to limited funding on a pilot basis.
DRL is committed to an anti-discrimination policy in all of its projects and activities.
DRL welcomes applications irrespective of an applicant's race, ethnicity, color, creed, national origin, gender, sexual orientation, gender identity, disability, or other status.
How to Apply
Interested applicants can apply via given website.
Eligible Countries:
Afghanistan, Albania, Algeria, Andorra, Angola, Antigua and Barbuda, Argentina, Armenia, Australia, Austria, Azerbaijan, Bahamas, Bahrain, Bangladesh, Barbados, Belarus, Belgium, Belize, Benin, Bhutan, Bolivia, Bosnia and Herzegovina, Botswana, Brazil, Brunei Darussalam, Bulgaria, Burkina Faso,  Burundi, Cambodia, Cameroon, Canada,  Cape Verde, Central African Republic, Chad, Chile, the Republic of China,   Colombia,  Comoros, Congo,  Cook Islands, Costa Rica, Côte d'Ivoire, Croatia , Cuba, Cyprus, Czech Republic, Democratic Republic of the Congo,  Denmark, Djibouti, Dominica, Dominican Republic, Ecuador,  Egypt, El Salvador, Equatorial Guinea, Eritrea, Estonia, Ethiopia, Fiji, Finland, France, Gabon, Gambia, Georgia, Germany, Ghana, Greece, Grenada, Guatemala, Guinea, Guinea-Bissau, Guyana, Haiti, Honduras, Hungary, Iceland, India, Indonesia, Iran, Iraq, Ireland, Israel, Italy, Jamaica, Japan, Jordan, Kazakhstan, Kenya, Kiribati, Democratic People's Republic of Korea, Republic of Korea, Kuwait, Kyrgyzstan, Lao People's Democratic Republic, Latvia, Lebanon, Lesotho, Liberia, Libya, Lithuania,  Luxembourg, Republic of Macedonia, Madagascar, Malawi, Malaysia, Maldives, Mali, Malta, Marshall Islands, Mauritania, Mauritius, Mexico, Federated States of Micronesia, Moldova, Monaco, Mongolia, Montenegro, Morocco, Mozambique, Myanmar, Namibia, Nauru, Nepal, Netherlands, New Zealand, Nicaragua, Niger, Nigeria, Niue, Norway, Oman, Pakistan, Palau, Palestine, Panama, Papua New Guinea, Paraguay, Peru, Philippines, Poland, Portugal,  Qatar, Romania, Russian Federation, Rwanda, Saint Kitts and Nevis, Saint Lucia, Saint Vincent and the Grenadines, Samoa, San Marino, São Tomé and Príncipe, Saudi Arabia, Senegal, Serbia, Seychelles, Sierra Leone, Singapore, Slovakia, Slovenia, Solomon Islands, Somalia, South Africa, South Sudan, Spain, Sri Lanka, Sudan, Suriname, Swaziland, Sweden, Switzerland, Syrian Arab Republic, Tajikistan, United Republic of Tanzania, Thailand , Timor-Leste,  Togo, Tonga,  Trinidad and Tobago, Tunisia, Turkey,  Turkmenistan, Tuvalu, Uganda, Ukraine, United Arab Emirates, United Kingdom of Great Britain and Northern Ireland, United States of America, Guam, American Samoa, Puerto Rico, U.S. Virgin Islands, Uruguay, Uzbekistan, Vanuatu, Venezuela, Vietnam, Yemen, Yugoslavia, Zambia, Zimbabwe.
For more information, please visit Financial Management Capacity.