Deadline: 14 June 2016
The Global Equality Fund, managed by the Bureau of Democracy, Human Rights, and Labor (DRL) is seeking proposals from eligible organisations to advance human rights in the Pacific Islands, with a focus on persons who face discrimination, violence and abuse on account of their real or perceived sexual orientation or gender identity.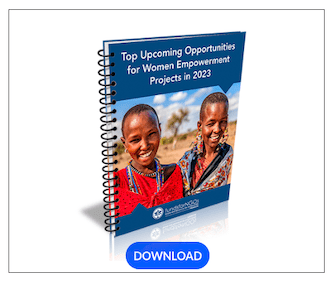 Launched in December 2011, the Global Equality Fund supports civil society organizations working to protect and advance the human rights of LGBTI persons globally. Partners of the Global Equality Fund include the governments of Australia, Chile, Croatia, Denmark, Finland, France, Germany, Iceland, the Netherlands, Norway, Sweden and Uruguay, as well as the Arcus Foundation, the John D. Evans Foundation, LLH: the Norwegian LGBT Organization, the MAC AIDS Fund, Deloitte LLP, the Royal Bank of Canada, Hilton Worldwide, Human Rights Campaign, Out Leadership, and USAID.
Objectives
Education to reduce stigma, discrimination and violence
Rights-based law reform
Strengthened civil society movement to uphold human rights
Focus Countries: Cook Islands, Federated States of Micronesia, Fiji, Kiribati, Nauru, Niue, Palau, Papua New Guinea, Republic of the Marshall Islands, Samoa, Solomon Islands, Tonga, Tuvalu, and Vanuatu.
Funding Information
Subject to the availability of funding, DRL anticipates having approximately $350,000 available to support between one to two successful applications.
Applications should not request less than $100,000 and no more than $350,000
The period of performance should be between 12 months to 24 months
Eligibility Criteria
DRL welcomes applications from U.S.-based and foreign-based non-profit organizations/nongovernment organizations (NGO) and public international organizations; private, public, or state institutions of higher education; and for-profit organizations or businesses.
DRL's preference is to work with non-profit entities; however, there may be occasions when a for-profit entity is best suited.
Applicants must have existing or the capacity to develop, active partnerships with thematic or in country partners, entities and relevant stakeholders including industry and NGOs and have demonstrable experience in administering successful and preferably similar projects.
DRL encourages applications from foreign-based NGOs headquartered in the geographic regions/countries.
DRL reserves the right to request additional background information on applicants that do not have previous experience administering federal grant awards, and these applicants may be subject to limited funding on a pilot basis.
DRL is committed to an anti-discrimination policy in all of its projects and activities.
DRL welcomes applications irrespective of an applicant's race, ethnicity, color, creed, national origin, gender, sexual orientation, gender identity, disability, or other status.
How to Apply
Interested applicants can submit their application materials via given website.
For more information, please visit Advancing Human Rights in the Pacific Islands.