Deadline: 8 July 2016
United States Department of State Bureau of International Narcotics and Law Enforcement Affairs (INL) is seeking applications from eligible organisations for a program entitled "Pacific Islands and Southeast Asia Regional Rule of Law Response Fund" with an aim to identify and respond to future needs or emerging trends for training or technical assistance throughout the region.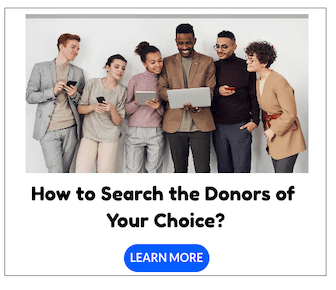 The implementer will work in close coordination with INL/EA and INL Sections in countries in order to identify, in a timely manner, opportunities and challenges that arise on the ground.
INL is seeking applications to implement an initiative that can quickly deploy a broad range of interventions (i.e. technical assistance, tailored trainings in one or more countries, seminars in one or more countries, among others) to address a myriad of justice sector needs.
Funding Information
The anticipated total federal funding amount is $505,000.
The period of performance is one year(s) with an anticipated start date August 2016..
Eligibility Criteria
Applicants that qualify to receive U.S. grants such as U.S. not-for-profit/non-governmental organizations (NGOs) or U.S. based educational institutions subject to section 501(c)(3) of the U.S. tax code; foreign not-for-profits/non-governmental organizations (NGOs) or foreign based educational institutions, with the ability to develop and successfully implement a project and meet INL's reporting requirements.
A consortium between foreign, local non-governmental organizations and education institutions is possible; however the presented documents shall demonstrate the added value of such a partnership in advancing the goals outlined above;
Selected organization/s may also be asked to demonstrate current (or pending) country registration if required by the country of project implementation.
Must have demonstrated experience implementing similar training programs, preferably in Southeast Asia and/or the Pacific Islands (specifically Papua New Guinea, Solomon Islands, and Vanuatu), and preferably with the targeted government entity (ies) identified in the proposal.
Have the ability to produce course materials, deliver training, and conduct evaluations in English and the ability to translate the content into the local language as necessary.
Must have demonstrated experience working with judges, prosecutors, criminal defense lawyers, and other judicial actors implementing criminal law training programs on criminal code reform and cases outlined in the objectives among others.
Have existing, or the capacity to develop, active partnerships with the necessary partner organization(s) in order to successfully fulfill the proposed program.
Organizations may form a consortium and submit a combined proposal. However, one organization should be designated as the lead applicant.
INL encourages applications from potential new partners.
How to Apply
Interested applicants can apply via given website.
Eligible Countries
Afghanistan, Albania, Algeria, Andorra, Angola, Antigua and Barbuda, Argentina, Armenia, Australia, Austria, Azerbaijan, Bahamas, Bahrain, Bangladesh, Barbados, Belarus, Belgium, Belize, Benin, Bhutan, Bolivia, Bosnia and Herzegovina, Botswana, Brazil, Brunei Darussalam, Bulgaria, Burkina Faso,  Burundi, Cambodia, Cameroon, Canada,  Cape Verde, Central African Republic, Chad, Chile, the Republic of China,   Colombia,  Comoros, Congo,  Cook Islands, Costa Rica, Côte d'Ivoire, Croatia , Cuba, Cyprus, Czech Republic, Democratic Republic of the Congo,  Denmark, Djibouti, Dominica, Dominican Republic, Ecuador,  Egypt, El Salvador, Equatorial Guinea, Eritrea, Estonia, Ethiopia, Fiji, Finland, France, Gabon, Gambia, Georgia, Germany, Ghana, Greece, Grenada, Guatemala, Guinea, Guinea-Bissau, Guyana, Haiti, Honduras, Hungary, Iceland, India, Indonesia, Iran, Iraq, Ireland, Israel, Italy, Jamaica, Japan, Jordan, Kazakhstan, Kenya, Kiribati, Democratic People's Republic of Korea, Republic of Korea, Kuwait, Kyrgyzstan, Lao People's Democratic Republic, Latvia, Lebanon, Lesotho, Liberia, Libya, Lithuania,  Luxembourg, Republic of Macedonia, Madagascar, Malawi, Malaysia, Maldives, Mali, Malta, Marshall Islands, Mauritania, Mauritius, Mexico, Federated States of Micronesia, Moldova, Monaco, Mongolia, Montenegro, Morocco, Mozambique, Myanmar, Namibia, Nauru, Nepal, Netherlands, New Zealand, Nicaragua, Niger, Nigeria, Niue, Norway, Oman, Pakistan, Palau, Palestine, Panama, Papua New Guinea, Paraguay, Peru, Philippines, Poland, Portugal,  Qatar, Romania, Russian Federation, Rwanda, Saint Kitts and Nevis, Saint Lucia, Saint Vincent and the Grenadines, Samoa, San Marino, São Tomé and Príncipe, Saudi Arabia, Senegal, Serbia, Seychelles, Sierra Leone, Singapore, Slovakia, Slovenia, Solomon Islands, Somalia, South Africa, South Sudan, Spain, Sri Lanka, Sudan, Suriname, Swaziland, Sweden, Switzerland, Syrian Arab Republic, Tajikistan, United Republic of Tanzania, Thailand , Timor-Leste,  Togo, Tonga,  Trinidad and Tobago, Tunisia, Turkey,  Turkmenistan, Tuvalu, Uganda, Ukraine, United Arab Emirates, United Kingdom of Great Britain and Northern Ireland, United States of America, Guam, American Samoa, Puerto Rico, U.S. Virgin Islands, Uruguay, Uzbekistan, Vanuatu, Venezuela, Vietnam, Yemen, Yugoslavia, Zambia, Zimbabwe.
For more information, please visit this link.