Deadline: 6 July 2016
The Bureau of International Narcotics and Law Enforcement Affairs (INL) is seeking applications from eligible organisations to implement a program entitled "Strengthening Law Enforcement's Partnerships with Women's' Justice Centers" with an aim to enhance the capacity of the Government of Mexico and its political subdivisions to protect women and children from violence, by allowing relevant stakeholders to observe innovative practices in the area of reducing gender-based violence that allows them to improve upon or expand Mexican gender-based violence reduction programs.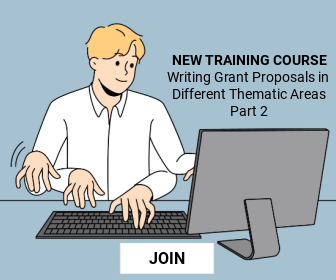 Objectives
Arrange visits, professional meetings and activities for five two-week iterations per year for ten Mexican participants in three or four US locations.
Provide INL with a program calendar of visits, professional meetings and cultural activities 90 days before the iteration starts to include times, location, local transportation and attendees.
Funding Information
The anticipated total federal funding amount is not to exceed $250,000.
The period of performance is of one year with an anticipated start date of July/August 2016.
Eligibility
Applicants that qualify to receive U.S. grants (such as U.S. not-for-profit/nongovernmental organizations (NGOs) or U.S. based educational institutions subject to section 501(c)(3) of the U.S. tax code; foreign not-for-profits/non-governmental organizations (NGOs) or foreign based educational institutions, with the ability to develop and successfully implement a project in Country X and meet INL's reporting requirements. Organizations must also be able to demonstrate current (or pending) country registration in Country X, if required by the country of project implementation.
Must have demonstrated experience implementing similar education or capacity building programs, preferably in Mexico. INL reserves the right to request additional background information on organizations that do not have previous experience administering similar programs and/or federal grant awards.
Applicants must have the ability to produce course materials, deliver training, and conduct evaluations in Spanish and English. The applicant's staff should be proficient in English in order to fulfill reporting requirements.
Applicants must have existing, or the capacity to develop, active partnerships with stakeholders in order to successfully carry out the proposed program.
Organizations may form a consortium and submit a combined proposal. However, one organization should be designated as the lead applicant.
Applicants must be able to respond to the NOFO and be able to mobilize in a short period of time.
Public International Organizations (PIOs) and For-Profit Organizations are excluded from applying to this grant announcement organizations must have a commitment to non‐discrimination with respect to beneficiaries and adherence to equal opportunity employment practices. Non‐discrimination includes equal treatment without regard to race, religion, ethnicity, gender, and political affiliation.
INL encourages applications from potential new partners.
How to Apply
Interested applicants can apply via given website.
Eligible Country: United States
For more information, please visit Strengthening Law Enforcement's Partnerships.