Deadline: 10 July 2016
The Bureau of International Narcotics and Law Enforcement Affairs (INL) is seeking applications from organisations for a program entitled "Supporting Moldovan Civil Society Involvement in Justice Sector: Building Civil Society Capacity to Demand" with an aim to increase the demand for justice in Moldova by bolstering a robust and independent civil society oversight mechanism to promote needed reforms, as well as detect governmental abuses and corrupt practices.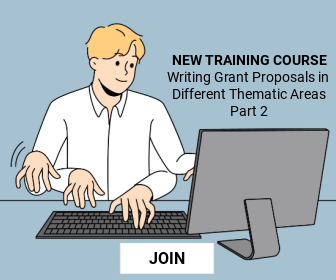 Objectives
Civic Activism: Identify, train, and engage a critical mass of Moldovan professionals, students and citizens in order to gradually empower them to become civic activists in monitoring the justice sector reforms, including courts, prosecutors, lawyers, anticorruption and relevant legislation.
Civil Society: Build the capacities of Moldovan NGOs and youth organizations to proactively oversee policies, legislative initiatives, and other reforms in the justice sector, as well as to monitor and report potential corruption, corrupt practices and institutional abuses in government.
Transparency in Government: Assist the GOM to implement justice and anticorruption reforms through fostering a transparent and uniform communication with relevant stakeholders in order to ensure full understanding and implementation of the reforms by Moldovan citizenry and justice professionals alike.
Funding Information
The anticipated total federal funding amount is $300,000.
The period of performance is one year(s) with an anticipated start date of July 2016.
Eligibility Criteria
U.S. and international non-profit/non-governmental organizations and public education institutions that can demonstrate competent programmatic ability to meet INL reporting requirements;
Local NGOs and public education institutions that can demonstrate current country registration in Moldova and a competent programmatic ability to meet INL reporting requirements;
A consortium between foreign, local non-governmental organizations and education institutions is possible; however the presented documents shall demonstrate the added value of such a partnership in advancing the goals;
Must have demonstrated experience implementing similar education or capacity building programs, preferably in Moldova.
INL reserves the right to request additional background information on organizations that do not have previous experience administering similar programs and/or federal grant awards.
Applicants must have the ability to produce course materials, deliver training, and conduct evaluations in Romanian and English. The applicant's staff should be proficient in English in order to fulfill reporting requirements.
Applicants must have existing, or the capacity to develop, active partnerships with stakeholders in order to successfully carry out the proposed program.
Organizations may form a consortium and submit a combined proposal. However, one organization should be designated as the lead applicant.
Applicants must be able to respond to the NOFO and be able to mobilize in a short period of time.
Public International Organizations and For-Profit Organizations are excluded from applying to this grant announcement.
Organizations must have a commitment to non‐discrimination with respect to beneficiaries and adherence to equal opportunity employment practices.
How to Apply
Interested applicants can register themselves via given website.
For more information, please visit this Supporting Moldovan Civil Society.