Deadline: 31 July 2016
The Bureau of International Narcotics and Law Enforcement Affairs (INL) is seeking applications from organisations for a program entitled "Mexico Rule of Law Program".  The three separate initiatives include: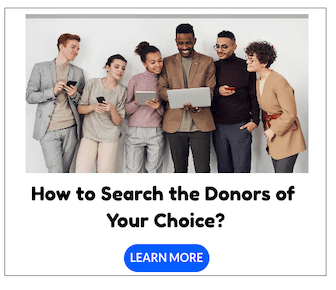 The Rule of Law Program Initiative
Legal Professional Development Fellowships Program (Fellowships Program)
Justice Sector Advisory Network (JSAN)
Objectives
Building Criminal Justice Systems: Institutionalize rule of law by supporting and assisting in capacity building of host nation justice, law enforcement, and corrections institutions, promote human rights and diversity, protect vulnerable groups, and collaborate with multilateral and international partners to establish global standards and accountability mechanisms;
Counter- Narcotics: Disrupt the overseas production and trafficking of illicit drugs through targeted counter-narcotics and institution-building assistance and coordination with foreign nations and international organizations, and;
Transnational Crime: Minimize the impact of transnational crime and criminal networks in the U.S. and its allies to oppose and counter corruption; wildlife crimes; cybercrime; intellectual property rights (IPR) fraud; transnational organized crime; environmental crime; crimes that threaten civilian security; and activities using the proceeds of crime.
Funding Information
The anticipated total federal funding amount is $40,000,000.00.
The period of performance is three (3) years with an anticipated start date to be determined by INL.
Eligibility Criteria
Applicants who are eligible to apply include:
U.S. non-profit organization or a U.S. private/state educational institution meeting the provisions described in Internal Revenue Code section 26 USC 501(c) (3) and can demonstrate current country registration in Mexico. Applicants in the process of registration must submit proof that they are seeking non-profit status from the Internal Revenue Service at the time of proposal submission. Should the applicant be selected for an award, funding will be contingent upon 501(c)(3) status; OR
Local, in-country, non-profit organization, educational institution, or private institutions that can demonstrate current country registration in Mexico, competent programmatic ability, and ability to meet INL reporting requirements;
Must have demonstrated experience implementing similar education or capacity building programs, preferably in Mexico. INL reserves the right to request additional background information on organizations that do not have previous experience administering similar programs and/or federal grant awards.
Applicants must have the ability to produce course materials, deliver training, and conduct evaluations in Spanish and English. The applicant's staff should be proficient in English in order to fulfill reporting requirements.
Applicants must have existing, or the capacity to develop, active partnerships with stakeholders in order to successfully carry out the proposed program.
Organizations may form a consortium and submit a combined proposal. However, one organization should be designated as the lead applicant.
How to Apply
Interested applicants can register themselves via given website.
Eligible Country: United States
For more information, please visit Bureau of INL Enforcement.