Deadline: 26-Feb-23
Forecast offers artists and creative thinkers from anywhere in the world the chance to work with accomplished mentors toward bringing their projects to fruition.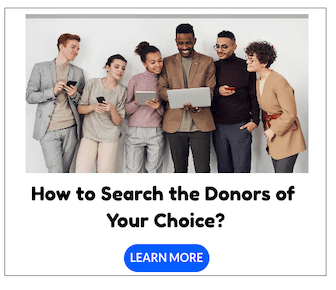 For each edition, Forecast selects six mentors from various disciplines who offer selected participants their expertise in specifying and realizing project ideas.
Funding Information
If a mentor selects your proposal and you participate as a nominee at the Forecast Forum in July 2023, you will receive a fee of  2,000 euros, which includes the production cost of your presentation.
Travel and accommodation for participants at the Forecast Forum in Berlin is granted by Forecast/Skills e.V. Please note that if you apply as a duo or collective, Forecast will cover travel and accommodation for only one member.
If your proposal is subsequently chosen as one of the six mentee projects to be showcased at the Forecast Festival in March 2024, you will receive an artist fee of 6,000 euros and a production budget for realizing your project, up to 8,000 euros. The production budget will be made available in installments based on the stages of the project's development and its budgetary requirements. It is imperative that you submit a preliminary production and budget plan to convey the project's scale and set milestones for its realization.
Should your proposal necessitate additional funds, Forecast will provide support in applying to further collaborations and/or funding. They encourage that you initiate additional fundraising and see it as an important part of structuring your creative work.
The particulars of the participation in the Forecast Forum and/or Festival will be set forth in separate contracts.
What should the application include?
There are no restrictions or requirements regarding disciplines or genres and no overarching theme. However, they strongly advise applicants to reflect on the mentor's approach to creative production before applying, as well as on the public nature of the Forecast Forum and Festival, which requires that you convey your project to an audience.
Conditions of Participation
Forecast will consider submitted materials only on the condition that the selected nominee irrevocably agrees that:
Their portrait, name, and short bio may be published on Forecast's website, as provided in the online application form.
They hold the sole copyright to and/or have secured the consent of any other copyright owner on any given text, excerpt, or portfolio image submitted, in accordance with all applicable national and international regulations. They guarantee that the rights of no third parties would be violated in the (re-)publication of any submitted text or portfolio material. The nominee unconditionally and irrevocably declares their copyright responsibility and liability toward third parties for any and all possible disputes over copyright violations and fully indemnify Forecast/Skills e.V. against all third party claims arising thereof.
Eligibility Criteria
Anyone from anywhere who is working creatively in a field that they consider connected with one of the mentors in this year's edition, or in related practices. They recommend looking at the mentors' statements and familiarizing yourself with their work before deciding whether to apply, and with what project. After all, you and the mentor would work together for several months if you're selected, so you should have an idea of what they would be able to provide in their mentorship role.
For more information, visit Forecast.