Deadline: 17-Mar-23
The Sustainability Victoria is delivering the Household Education and Behaviour Change Program to help educate Victorians to better manage and reduce their household waste. This will involve statewide and local campaigns.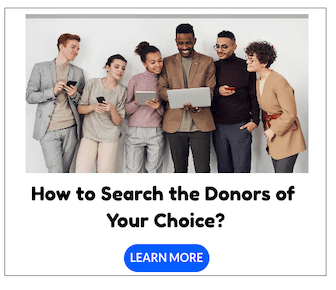 Objectives
The objectives of the Fund are to:

provide councils and ARV with financial support to use the Campaign Materials when introducing, improving or promoting household recycling services systems
educate and help Victorians to understand and use the new, upcoming, or existing services correctly, to achieve low levels of contamination.

The new household recycling services under the Circular Economy (CE) policy are:

a glass-only recycling service (kerbside bin or drop-off)
food organics and garden organics (FOGO) service (kerbside bin or drop-off)
adding food organics (FO) to an existing garden organics (GO) service
expanding existing opt-in GO or FOGO services to the entire municipality
changing bin lid colours to be consistent across the state
achieving a 4-stream household recycling service.
Variable component for councils
In addition, there is a variable component for councils which will be determined by Sustainability Victoria. The maximum a council could receive is capped at $106,000 (including variable amount) based on consideration of the following factors:

population to be reached and informed about service changes, based on the:
number of residents in the municipality (based on Australian Bureau of Statistics data)
number and density of residential properties or dwellings in the municipality (based on Australian Bureau of Statistics data).
Funding Information
The Fund includes a base amount for both councils and ARV, and an additional variable component for councils.
Base amount
The Fund includes a base amount for all Applicants. It is:

$30,000 for each council
$100,000 for ARV.
What will be funded
The activities involved with delivery of a campaign using the funding are referred to as the Project.

Funding will support Projects that:
take place in and service Victoria
be completed by 30 June 2025
use the Campaign Materials developed by Sustainability Victoria.

A minimum of 60% of the grant amount must be used on advertising the campaign locally, however Sustainability Victoria recommends 80% of the grant be allocated to advertising to reach all segments of the local community.
This includes advertising across all channels, including but not limited to print, radio, digital, selected out-of-home channels (such as billboards at transport stops and shopping centres) and direct mail. Advertising channels must be targeted to reach the municipality.
A maximum of 40% of the grant amount can be used for other activities such as:

localisation of the Campaign Materials developed by Sustainability Victoria, including incorporating the Applicant's logo
production of materials designed for local use (for example, printing costs)
monitoring and evaluation of the Project

community-based social marketing and behavioural interventions for specific audience segments (for example, prompts in communal bin areas, incentives or competitions, visible social norms and diffusion techniques, such as use of gold stars or rewards for low contamination bins, direct feedback via bin tags or letterbox drops)
engagement activities (for example, external costs to run workshops, door-knocking, community tours, displays and events. These costs may include venue hire, advertising and production of materials)
an external Project delivery officer 100% dedicated to delivery of the Project, if it can be demonstrated this is essential.
Sustainability Victoria has developed a Campaign Guide to support councils and ARV to identify these activities. Campaign materials are available now from the asset library, with more added regularly.
Eligibility Criteria
To be eligible for funding, Applicants must:

be from the 79 Victorian local governments (councils) or ARV
have not already received funding in previous funding rounds
have a current Australian Business Number (ABN)
demonstrate they are planning to deliver and evaluate a campaign to introduce, improve or promote household recycling systems
commence a project before 31 December 2024 and complete a project by 30 June
use the Campaign Guide to complete the application

agree to comply with the funding terms and conditions:

For grants $50,000 or less read the Short-form grant funding agreement.
For grants more than $50,000 read the General grant funding agreement.
agree to comply with Sustainability Victoria's Terms of Participation in Grant Programs.
For more information, visit Circular Economy Household Education Fund.