Deadline: 28-Sep-20
The City of Melbourne is currently accepting applications for the Arts Grants Program.
Council's vision is to consolidate Melbourne's strengths as a creative city: a place that inspires experimentation, innovation, and creativity and fosters leaders of ideas and courage.
Objectives
The key objective of the creative funding is to support artists of all backgrounds, at all stages of their careers and across all art forms and practices to test, develop, and realize ideas that:
build the city profile as a place for experimentation, expression, and excellence
create bold and challenging works
emerge through collaborative projects and partnerships
ensure accessible and ever-present arts and creative activity for Melbournians and visitors to experience
contribute to artistic, cultural, and heritage outcomes for Aboriginal and Torres Strait Islander people.
Grant Categories 
Grants are available to artists, creatives, and small to medium arts organizations from all backgrounds and abilities in three categories:
Arts projects
Aboriginal arts projects
Arts residencies.
Funding Information
Arts projects:

Up to $20,000 for presentation and online projects
Up to $5,000 for development

Aboriginal arts projects:

Up to $20,000 for presentation and online projects
Up to $5,000 for development

Arts residency:

Boyd Studio-1: $10,000 plus studio space in-kind
Boyd Garret: $10,000 plus studio space in-kind
Art and Heritage Collection: $10,000 plus access to the Art and Heritage Collection.
Eligibility Criteria
Applicants must meet the following general eligibility plus any grant category-specific eligibility: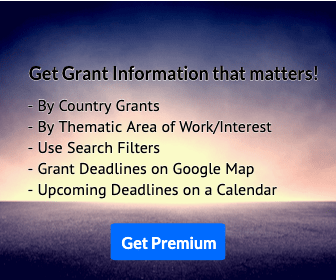 be an artist or small to a medium arts organization
undertake and complete the proposed work between 1 January and 31 December 2021
submit only one application by the close date
have no outstanding acquittals or debts to the City of Melbourne.
Support Material
Artistic and other support material is a critical part of an application and reviewed as part of the assessment process. Applicants should consider the quality of support material over quantity.  Only include material that is relevant and strengthens the proposal.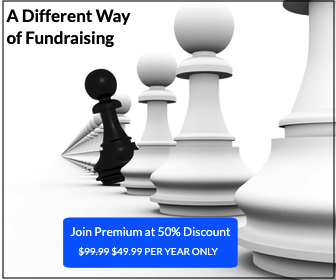 The support material may include:
key artist CV summaries (limit of one page per person, consolidated into one document)
examples of current, proposed, or past works (up to 10 images consolidated into one file / up to five minutes of moving image/script excerpts up to 10 pages / up to three audio tracks / up to three specific URL's)
timeline
tentative booking quote/email communication from the venue manager (for presentation)
peer/industry support letters (up to three consolidated into the one file).
Support material must be in a format compatible with Microsoft Office 2010, Adobe Acrobat Reader, version 17, Microsoft Internet Explorer version 11, and Microsoft Windows Media Player version 12.
How to Apply
Read the guidelines thoroughly and preview the application.
Contact the arts grants team with any queries and/or attend an information session or grant writing workshop. Go to.
Allow ample time to plan, research, gather support material, and to draft your application (your application can be saved as you go).
Complete and submit an online application (with required attachments) by 5 pm on the closing date. Late applications will not be accepted.
Assessment Process
Applications are checked by staff from the City of Melbourne to establish that all eligibility criteria are met. Eligible applications are assessed by an external panel of peers against the criteria in a competitive process.
Assessment recommendations are considered by Council which will determine final grant funding. All funding decisions are final. Unsuccessful applicants are eligible to re-apply in future funding rounds in accordance with the grant guidelines.
The City of Melbourne reserves the right to reject any application that is ineligible or does not meet the grant category criteria. Applications are assessed as they have been submitted. Further information may be requested in order to consider an application. Assessment panels may recommend part funding.
Applications are confidential. The contents will not be disclosed to any person outside the application and assessment process. A project summary will be used in reports to the council.
The list of successful applicants will be published on the City of Melbourne's website.
Terms and Conditions
Grant recipients must comply with any additional terms and conditions specific to the grant category.
Successful applicants must sign a letter of agreement with City of Melbourne detailing the grant obligations.
Grant payments are subject to receipt of a tax invoice (with Australian Business Number) and any other information requested by City of Melbourne (for example revised budget/project details and venue confirmation). Payment terms are 30 days from receipt of all requested material.
The City of Melbourne will not be responsible for shortfalls in project budgets if the grant recipient is unable to meet project costs.
Grant recipients must provide an acquittal report at the completion of the project.
The City of Melbourne reserves the right to invite artists to apply.
For more information, visit https://www.melbourne.vic.gov.au/arts-and-culture/strategies-support/funding/arts-grants/Pages/arts-grants.aspx