Deadline: 17-Jan-23
The National Endowment for the Humanities (NEH) Office of Challenge Programs is accepting applications for the Climate Smart Humanities Organizations program.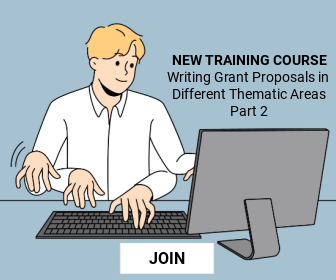 This program supports comprehensive assessment and strategic planning efforts by humanities organizations to mitigate physical and operational environmental impacts and adapt to a changing climate. Projects will result in climate action and adaptation planning documents or similar detailed assessments including prioritized, measurable actions and their expected outcomes. Proposals must address how strategic planning for climate change will increase the organization's resilience and support its work in the humanities over the long term. Projects are financed through a combination of federal matching funds and gifts raised from third-party non-federal sources.
The Climate Smart Humanities Organizations program strengthens the institutional base of the humanities by funding organizational assessments and strategic planning that sustain and protect historical, cultural, educational, intellectual, and physical assets from the risks of climate change. As energy costs rise and natural disasters become more frequent, humanities organizations—such as museums, libraries, archives, historic sites, and colleges and universities—face an enormous task: to anticipate operational, physical, and financial impacts of current and future climate-related events on their institutions and the audiences they serve, while also reducing their own impacts on the environment.
Funding Information
NEH anticipates awarding approximately $6,000,000 to an estimated 20-30 recipients per deadline. You may request up to $300,000 in federal matching funds.
Your request should be appropriate to your organization's fundraising capacity, number of participating organizations, and the goals of the project.
You may request a period of performance up to 24 months with a start date of October 1, 2023.
Eligibility Criteria
Nonprofits having a 501(c)(3) status with the IRS, other than institutions of higher education
State governments
Public and State controlled institutions of higher education
City or township governments
Private institutions of higher education
County governments
Native American tribal governments (Federally recognized)
Special district governments
For more information, visit https://www.grants.gov/web/grants/view-opportunity.html?oppId=344132