Deadline: 30-Nov-22
The Clutha Foundation is inviting applications for its grant Program.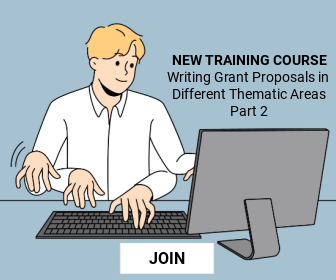 Clutha Foundation supports charities and not for profit community organisations that benefit the people of the whole Clutha District. The Clutha Foundation was established to inspire and enable generosity in the Clutha District. It promotes 'giving back' to the community by encouraging people to give where they live for the sustained and ongoing benefit to our community.
Funding priorities for this year's funding round will be projects that address inequalities and/or promote wellbeing in the community.
Eligibility Criteria
To apply for funding from the Clutha Foundation you must be:

A registered charity or not for profit organisation,
Operating within the Clutha District, and
Working for the benefit of people, communities or the environment

The Foundation's criteria include, but are not limited to applicants who:

Have alignment with local or national strategies proven to deliver greater impact;
Can show evidence of collaboration and partnerships between organisations with similar goals;
Are promoting initiatives that will grow capacity to deliver more impact, to more people in the District;
Are promoting activities that have a path to sustainability over time;
Do not rely on funding that triggers a commission payment to a third party;
Have a commitment to best practice in governance and financial management processes;
Have satisfied the accountability process for any previous grants;
Are a Not for Profit entity, preferably an Incorporated Society or registered company with charitable status; or, in the case of scholarships, an individual.
Ineligible Applications
The following are NOT eligible for Grants from the Foundation:

Activities which benefit an individual in a commercial sense;
Political parties;
Debt reduction objectives;
Activities outside the Clutha Region, unless specified under an accepted endowment fund;
Applications for retrospective funding for completed projects;
Applications for emergency relief, except where a major crisis affects part or all of the Clutha District;
Applications that solely benefit the immediate family of any Trustee or employee;
More than one application per recipient, per annum;
Applications from any organisation that has not completed accountability requirements from a prior application;
Incomplete applications.
Grant Conditions
All recipients must agree to:

Recognize the Clutha Foundation and any Donor Fund(s) in their external communications (i.e. newsletters, social
Media and press releases);
Provide updates and photos of funded projects throughout the year for marketing purposes;
Complete an evaluation of the impact of the grant in the prescribed format (form available on website) within theTimeframe determined by the Foundation;
Verify the funds have been deposited into their bank account and
Provide evidence that the funds have been utilised for the stated purpose (invoices etc);
Return any funds not used for the stated purpose – per the successful application – to Clutha Foundation.
For more information, visit https://www.cluthafoundation.org.nz/2022-23-funding-round/