Open on: 1 December 2016
Deadline: 4 January 2017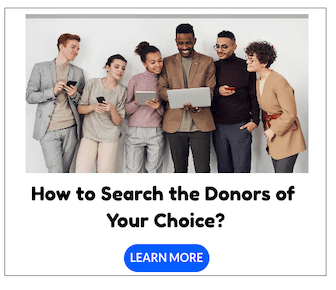 The Commonwealth Foundation is pleased to announce the call for applications for its general grants for projects that contribute to effective, responsive and accountable governance with civil society participation in Africa, the Americas, Asia and Europe.
In addition to awarding grants to civil society organisations (CSOs), the grants programme will broker knowledge and ideas. It will support innovation, share replicable and sustainable models, and promote good practices across the participatory governance sector.
The Commonwealth Foundation's mission is to develop the capacity of civil society to act together and learn from each other to engage with the institutions that shape people's lives, as we work towards a more effective, responsive and accountable governance with civil society participation.
Objectives
To deliver an efficient and effective programme which is responsive to the development needs of CSOs across the Commonwealth.
To complement the effectiveness of the Foundation's projects by providing grants to CSOs beyond those supported through the programme work.
To generate knowledge and understanding of participatory governance and its benefits in promoting effective, responsible and accountable governance within the Commonwealth by supporting models of good practice.
Funding Information: The grants available of up to £30,000 per year.
Focus Areas
Creative expression
Capacity development
Constructive engagement
Learning and sharing
Eligibility Criteria
The applicant is a registered national or regional civil society organisation (CSO).
The applicant is seeking £30,000 per year or less.
The applicant is applying for funding for one to three years
The average of the applicant's total income over the last two years is less than £3m
The project must address one of the four focus areas
The project will take place in an eligible Commonwealth Foundation member country
The project has not yet started
The application includes counterpart resourcing4 of a minimum of 10% of the total project budget. Applicants will be required to provide a detailed budget at full application stage where counterpart resourcing must be clearly reflected.
The applicant does not have an existing grant from the Commonwealth Foundation at the time the application window is opened.
How to Apply
To apply applicants will need to complete an online application form via given website.
Eligible Countries
Antigua and Barbuda, Bangladesh, Barbados, Brunei Darussalam, Cameroon, Guyana, India, Jamaica, Kenya, Lesotho, Malaysia, Malta, Mauritius, Mozambique, Namibia, Nigeria, Pakistan, Rwanda, Seychelles, South Africa, Sri Lanka, St Lucia, Swaziland, The Bahamas, Trinidad and Tobago
For more information, please visit Commonwealth Foundation.