Deadline: 06-Feb-23
The Calderdale Council is inviting applications for its Community Small Grants Scheme.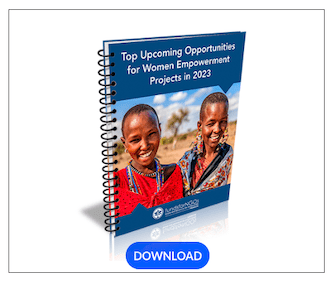 Aim
The scheme is to fund projects to support the Council's Vision 2024 objectives. These projects should help us achieve their ambition, which is to make Calderdale:
A clean, safe, attractive and thriving place for people to live, work or visit.
The best Borough in the North.
Objectives
The objectives are:
Strong and Resilient Towns

The outcomes they are looking for are:

Improving the strength of their local communities.
Support for job creation and skills, mainly through volunteers.
Growth of the community and social enterprise sector.
The role of community enterprise is clear in a varied economy.
Key projects are economically resilient and viable.

Reducing Inequalities

The outcomes they are looking for are:

Increased volunteers in regions of greatest need.
Community groups are supported to deliver projects and build local capacity.
The voluntary and community sector is supported to deliver high-quality health and well-being events.
Improving equality and social cohesion.
Improved access for deprived communities.

Tackling the Climate Emergency

The outcomes they are looking for are:

Projects and activities to save energy.
Projects and activities to introduce clean transport options.
Improving our local environment.
Promoting healthy, affordable, sustainable and local food.
Boosting community involvement and volunteering.
Priorities
The scheme favours applications that help the communities that are hard to reach, such as:
People from ethnic minority backgrounds.
People from the LGBTQ+ community.
People with disabilities.
Refugees and asylum seekers.
People in poverty.
Funding Information
This is by giving one-off grants of up to £3,000 from a fund of £70,000.
Eligibility Criteria
To be eligible, you must show that your organisation:
Is a voluntary, community or faith group, with local members and an elected committee (or trustees/directors).
Is properly organised with a clause which shows that members will not benefit on the winding up of the group. Email us a signed copy of your governing document.
Has a bank account in the name of the group, with at least two non-related people required to sign cheques.
Is open and accessible to the community it serves.
Has a planned approach to safeguarding issues, if you are working with children, young people and vulnerable adults. Email us a signed copy of this policy.
Has a planned approach to working with volunteers. Email us a signed copy of this policy.
Is based in Calderdale.
Meets the terms and conditions of the scheme.
For more Information, visit Calderdale Council.