Deadline: 31 December 2016
Are you a representative of a legally established youth (work) organisation? Are you in need of funding? Are you technically feasible with the OPIN software? Do you have an idea for an eParticipation project for young people and need support? If yes, then apply for the support for your Youth eParticipation Project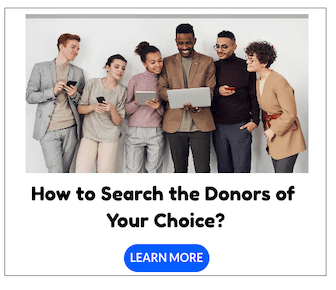 The Council of Europe is seeking applications to support Youth eParticipation Project. The European Youth Information and Counselling Agency (ERYICA) will support 10 project proposals with 10.000 € each to implement youth eParticipation projects using the digital toolbox "OPIN".
The youth eParticipation toolbox "OPIN" combines a multilingual online-platform with a mobile application. It offers a wide range of assistance for initiators of youth eParticipation projects, who aim at setting up successful participation projects. The features of "OPIN" help consulting youth during agenda-setting or open topic research, enable to collectively draft, comment and vote on proposals or position papers.
Digital and mobile participation enables citizens to take part in more efficient decision-making, independent from time and place. Young people want to voice their ideas and opinions in particular, and most use internet and mobile technology to communicate.
Funding Information: The requested amount for support cannot exceed 10 000 EUR.
Award criteria
OPIN as a basis: use of the OPIN environment for the implementation of eParticipation processes.
Feasibility: technical requirements comply with the OPIN toolbox.
Viability of project idea and management plan: proven relevance and practicability of the project.
Visibility: allocation of enough resources to marketing and dissemination activities, and to the promotion of OPIN.
Impact: proven potential to have impact on decision-making processes by creating a link between young participants and decision-makers.
Eligibility Criteria
Representing a legally established youth (work) organisation, non-governmental organisation targeting young people or public administration of any size and level, registered and working in one of the 47 member states of the Council of Europe, Belarus or Kosovo (under the UN Resolution 1244/99).
The organisation has to be non-profit.
Combine online and offline participation.
Use one or more functionalities of the OPIN platform.
Be technically feasible with the OPIN software.
Double funding is not allowed.
Applications need to be written in English.
Projects must use the OPIN toolbox and therefore comply with its technical capacities and use its existing features.
How to Apply
Applicants can download the application form at the address given on the website.
Eligible Countries: Albania, Andorra, Armenia, Austria, Azerbaijan, Belgium, Bosina and Herzegovina, Bulgaria, Croatia, Cyprus, Czech Republic, Denmark, Estonia, Finland, France, Georgia, Germany, Greece, Hungary, Iceland, Ireland, Italy, Latvia, Liechtenstein, Lithuania, Luxembourg, Malta, Republic of Moldova, Monaco, Montenegro, Netherlands, Norway, Poland, Portugal, Romania, Russian Federation, San Marino, Serbia, Slovak Republic, Slovenia, Spain, Sweden, Switzerland, Macedonia, Turkey, Ukraine, United Kingdom, Belarus and Kosovo.
For more information, please visit this link.