Deadline: 3-Dec-21
In partnership with the Australian Government, DFAT, the Child Safe Volunteering (CSV) Hub project is inviting applications for the Small Grants Scheme.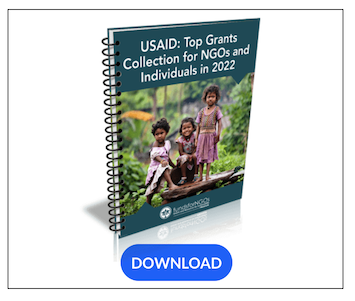 The Australian Government, Department of Foreign Affairs and Trade (DFAT) has established the Child Safe Volunteering (CSV) Hub managed by AVI in the Pacific. The CSV Hub aims to support existing work and leadership in child safeguarding and the promotion of responsible tourism and volunteering practices.
Objectives
The CSV Hub Small Grants Scheme (herein referred to as the Scheme) will support organizational and community capacity building in child safeguarding and child safe tourism and volunteering practices. 
The Scheme will support the delivery of projects, to enable change in policy, practices and systems to improve the safeguarding

of children and young people, raise awareness on child safe tourism and volunteering practices or reduce the risk of children being harmed by strengthening child safeguarding systems and practices in communities and organizations. 

The CSV Hub will implement two targeted rounds of the Small Grants Scheme in 2021/22. 

child saf

eguarding institutional strengthening round in October 2021

child safe t

ouris

m / volunteering round in February 2022.
Funding Information
Organizations can submit a proposal for a maximum of AUD $ 10,000. 
Activities
Project activities could include:
enga

ging a child protection / safeguarding consultant to deliver training to staff, develop a child protection policy or conduct a review of child safe measures 

designing and printing child safe resources for families and children 

developing an online training module for staff and volunteers 

providing personal safety / online safety information for young people 

running a series of positive parenting / caregiver classes

holding a work

shop on child safeguarding 
Eligibility Criteria
The Scheme

is open to community, youth, faith based and non-government organizations and groups, networks / coalitions / campaigns, educational institutions, tourism associations, volunteering organizations and existing partners of the CSV Hub or the Australian Volunteers Program. 

The Scheme will support the delivery of projects, activities, workshops / seminars / forums to:

streng

then child safeguarding systems, policies and practices 

develop practice models, guidelines, resources, tools, materials (eg posters, videos) to build capacity in child safeguarding 

raise awareness on child safe practices

support existing work, policies and standards that focus on the safety and wellbeing of children and com

munities

Projects should be locally informed and aim to complement existing capacity building initiatives. 

Organizations with an annual operational budget of no more than AUD $ 500,000 are eligible to apply, however organizations with operational budgets over this amount may be considered if the grant funds are being used for a project or activity that aligns with the objectives of the CSV Hub project outcomes and objectives. 
Projects designed to begin within one month of the Organization signing the CSV Small Grants Funding Agreement and completed within 12 months of start date.

Partner Organizations who have received, completed and acquitted agrant from the CSV Hub Small Grants Scheme previous

ly can apply.

However, organizations who have never received AVP or CSV Hub grant funding will be given preference.
For more information, visit https://pacific.childsafevolunteering.com/blog/resources/round-3-csv-hub-small-grants-scheme-guidelines/