Deadline: 23-Sep-21
The European Commission (EC) has announced the Data-driven Distributed Industrial Environments (Made in Europe Partnership) (IA).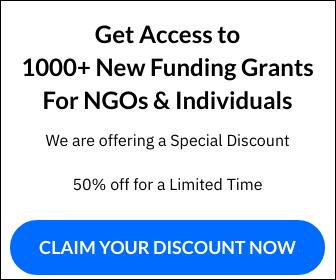 Computing, storage and networking technologies will have to show also flexibility along the industrial value chains and promote the introduction of new business models, based on the availability of deep industrial data from different data sources and ontologies, within an agreed data
governance
, with mutual trust and adequate distribution of the value created by sharing data.
Proposals
are expected to address one of the following technology areas for data-driven industrial environments:
Development of technologies and definition of specifications and standards for data, products, and/or business processes, that can be agreed and commonly used by many industrial actors, and that have the potential for the emergence of future digital value chains, identify promising industrial areas and organisational models that facilitate cooperation and collaborative product and service design among industry players facilitating industry agreements.
Quick uptake of advanced 5G technologies by European manufacturing sector to support the convergence towards greater exploitation of industrial data and increase resilience and cybersecurity by design. Private 5G networks (5G NPN) are exclusive mobile networks that manufacturers can use for a defined local production site; they can be tailored to the individual needs of the manufacturer and meet future requirements in the area of Industry 4.0. Innovative approaches to simplify the deployment and operation of such private 5G networks throughout their life cycle are needed. Implementers in industrial environments need to take a holistic view, including both the connectivity infrastructure (with 5G as a central component) and the actual production system. An important element for rapid deployment is also the development and evaluation of new business models for private 5G networks. In particular, projects should offer opportunities for new players that have their main focus on non-public (campus) networks (NGN) for connected industries and in particular automation applications. Projects will aim at "Zero-Touch Management", using network automation, AI / ML, Self-organizing Networks (SON), etc. and taking into account the specifics of industrial environments.
Projects are encouraged to develop toolkits of open hardware, software and toolware, and qualify the use of these to provide opportunities to SMEs to further automate and digitalise their manufacturing, through, for example, OPC-UA and Administrative Shell (AAS) as well as further development on top of these Industrial Internet standards and there inherent cyber security demands for Operational Technology
environment
.
The check will normally be done for the coordinator if the requested grant amount is equal to or greater than EUR 500 000, except for:
public bodies (entities established as a public body under national law, including local, regional or national authorities) or international organisations; and
cases where the individual requested grant amount is not more than EUR 60 000 (lowvalue grant).
Expected Outcomes
Projects are expected to contribute to the following outcomes:
Establishing European industry as leader in sustainable data-driven manufacturing and process industries through efficient data processing and notably at the edge of the network, improving the environmental, economic and social sustainability of industrial production, and reinforcing European leadership in the deployment and operations of industrial network;
Improving the agility of European manufacturing industry and increase its resiliency to external shocks, including with agile, secure and easy-to-implement non-public 5G systems, leading to more resilient production processes;
Demonstrate the use of open systems and qualified open source software tools for data monitoring & collection as well as data analytics;
Foster industrial data and distributed computing standardisation;
Facilitate the development of technologies requiring only minimal training of the industrial workforce.
Eligibility Criteria
To be eligible for funding, applicants must be established in one of the eligible countries, i.e.:
the Member States of the European Union, including their outermost regions;
the Overseas Countries and Territories (OCTs) linked to the Member States;
eligible non-EU countries:

countries associated to Horizon Europe;
low- and middle-income countries.
For more information, visit https://bit.ly/36T1FAv