Deadline: 3-Mar-23
The United States Embassy in Bosnia and Herzegovina, through the Public Diplomacy Section, is pleased to announce a Notice of Funding Opportunity (NOFO) for the Democracy Commission Small Grants Program.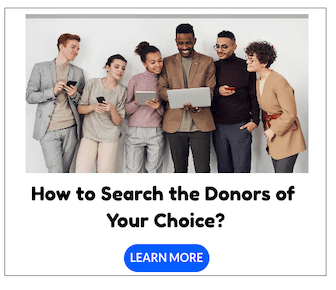 This program aims to strengthen civil society in BiH and to improve transparency and accountability in government, expand citizen participation in fighting corruption, increase respect for human rights, support independent media, and promote Euro-Atlantic integration.
Objective
The objective of the Democracy Commission Small Grants Program is to develop a viable civil society in Bosnia and Herzegovina and to support NGO efforts to enhance citizen engagement in developing grassroots democracy and advocating for accountable governance, freedom of information, and an inclusive society. Proposals that go beyond awareness building to promote action or create behavior change or institutional change will be particularly competitive.
Project Themes
Projects should address one of the following themes:
Anti-corruption, in particular projects that engage citizens in anticorruption advocacy initiatives, encourage corruption-exposing investigative journalism, expand corruption reporting mechanisms, or seek to improve legislation related to corruption.
Democratic political processes, in particular projects that advocate for more transparent and accountable institutions and more involvement by citizens in civic life, with special attention paid to projects that focus on the 14 key priorities for EU membership.
Countering misinformation and promoting moderate voices, in particular projects that encourage fact-based citizen and media dialogue on priority social and political issues; improve media literacy and the ability of BiH citizens to detect misinformation in traditional media and on social media; and counter hate speech and extremist rhetoric in public discourse.
Supporting vulnerable and marginalized populations in BiH, in particular projects that promote the rights and inclusion in society of migrants/refugees/displaced persons, the Roma community, people with disabilities, the LGBTQI+ community, and other minority groups.
Funding Information
Length of Performance Period: 12 months.
Number of Awards Anticipated: 10-15 Award.
Amounts: Awards may range from USD 1,000 to USD 50,000.
Total Available Funding: USD 500,000.
Participants And Audiences
Civil society, media organizations, government, moderate voices in politics, religious communities, marginalized groups, youth, independent media, investigative journalists, the public, etc. The Embassy especially encourages civil society organizations from smaller and remote communities to apply for this program.
Eligibility Criteria
Non-governmental, non-profit organizations (including think tanks, civil society organizations), educational institutions and independent media organizations that are based and legally registered in Bosnia and Herzegovina are eligible to apply. American or other donor country organizations and individuals are not eligible for grants under this program. Grants are generally awarded only to organizations. Organizations may only submit one proposal per program.
For more information, visit U.S. Embassy in Bosnia and Herzegovina.