Deadline: 24 August 2016
The Centers for Disease Control (CDC), an agency of Department of Health and Human Services (DHHS) is seeking applications from eligible organizations for a program entitled "Strengthening Public Health Laboratories Internationally" with an aim to strengthen inter-dependent, sustainable and effectively linked laboratory network to rapidly detect threats, accurately identify etiologies and anti-microbial resistance patterns, and promptly report data for action, while ensuring proper containment, control and risk management of infectious disease threats, consistent with the IHR and GHSA.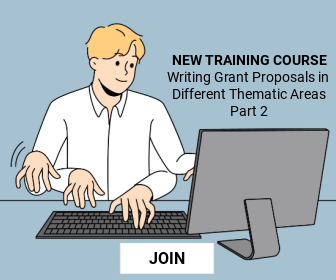 The program supports the implementation of laboratory-related programs and activities that focus on protecting and and improving health globally through collaborations with implementing partnerships and Ministries of Health.
Its purpose is to build laboratory capacity that that enables host governments to prevent, detect and respond to infectious disease outbreaks, public health threats and Public Health Emergencies of International Concern (PHEICs)
Expected Outcomes
Short-term Outcomes

Improved integration among facilities within the national laboratory system
Increased geographic coverage and maximum load of specimen referral network
Decreased biosafety and biosecurity incidents in national laboratory system
Increased knowledge and technical capacity of laboratorians to accurately, rapidly, and safely identify pathogens
Reduced time from outbreak detection to reporting
Faster and more efficient outbreak response

Intermediate Outcomes

Reliable use of core tests to identify collected outbreak specimens
Improved use of modern, safe, secure, affordable, and appropriate diagnostic tests/devices

Long-term Outcome

National laboratory system with increased real-time bio-surveillance supported through the use of modern point-of-care testing and improved laboratory diagnostic capacity
Funding Information: The estimated total program funding is $100,000,000.
Eligibility Criteria
Nonprofits having a 501(c)(3) status with the IRS, other than institutions of higher education.
Non-profit, National Public Health Laboratory Networks/Associations.
How to Apply
Interested applicants may access the application packages via given website.
Eligible Country: United States
For more information, visit grants.gov.